Beauty Product Reviews

Sep 02, 2011
Bronzer too shimmery, blush I just didn't love.
I bought this when I was first exploring with contouring and shading. However, this contour powder is more for adding color to the face, not contouring with. Especially since I am a little darker. I tried using it like twice, but now it's in a drawer with the other products I don't really care for :\ I wanted this to be a hit too! I love all my other e.l.f. products.

Sep 02, 2011
Great coverage, fades if not set properly.
This concealer covers the blemishes on my cheeks very well. It also covers up my dark circles under my eyes, but tends to crease if I don't set it properly (Me being lazy). I'd definitely buy it again, but I feel like I need a different product to use under my eyes to eliminate the extra step (setting w|loose powder so it doesn't crease). Thinking about investing in a few to add to my kit.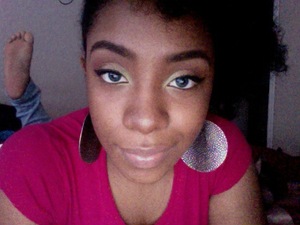 I absolutely LOVE this foundation. It's buildable, smells great, lasts all day long, and leaves my skin looking fabulous. It's very light and gives me that bronzy inner glow look before I apply highlighter or blush. Definitely a keeper. The only con is I wish it had a pump. I feel like I waste foundation sometimes because I have to pour it out.