Beauty Product Reviews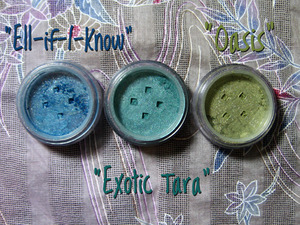 The Only Shadows I Buy
I use Bare Escentuals eyeshadows exclusively. I mean literally, exclusively. I've tried so many other brands in my life and now I just refuse to waste my money on anything else, (especially overpriced brands like Urban Decay where the FIRST ingredient is talc, ugh.) I have tons of BE shadows and each one goes on flawlessly smooth, blends incredibly easily and with a primer of course, stays on until I wash it off. I love these shadows; great for my sensitive skin, gorgeous colors and very flexible in terms of being able to tap and mix colors together to create custom shades, you can apply them wet as eyeliners, go for a sheer wash of color or pat over primer for full coverage. You get a ton for $13; I've yet to even fully use up one pot because there's so much in one. Absolutely perfect.

Newly Reformulated, Perfect Color Tint
I have the newly reformulated Strawberry and the new Cherry. (Both pictured.) Strawberry is the perfect everyday lip balm; it's just the right amount of color, smells nice and is hydrating. I reach for this one most frequently as it looks really flattering on. The pigmentation of Cherry on the other hand, really surprised me as it's nearly a lipstick. The upside is that since it's a lip balm, it's far more moisturizing than a lipstick of the same shade might be. The new Fat Balms have SPF, and are free of Mineral oil and lanolin. They're namesake scented, go on smoothly and I am definitely happy with my purchase.
Nov 23, 2010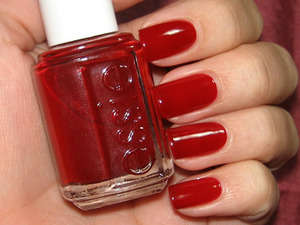 My Favorite Red Jelly
I'm crazy about true jelly nail polishes and unfortunately they can be a bit hard to find. "Lacy Not Racy" is my ultimate favorite red jelly polish. Pictured is three coats and the finish is ideal, just like a jelly bean. I love the consistency of Essie and they have a great brush.