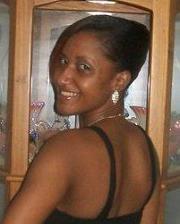 Comments
Tamara H.
Location: Trinidad & Tobago
66 Comments
0 Products Tagged
About Me
Of the twin isle Trinidad & Tobago, I live in Trinidad. I currently am pursuing Business Management. I love to dance, found a new interest in make up (beauty) because of dance.
I'm new at this so any help/advice would be greatly be appreciated. I apologize for the lack of pictures also.
| | |
| --- | --- |
| Eye Color: | Brown |
| Complexion: | Medium |
| Skin Type: | Combination |
| Hair Color: | Brown |
| Hair Texture: | Dry, Fine |
| Birthday: | July 28 |
Contact
kernisha4@aol.com
Visit