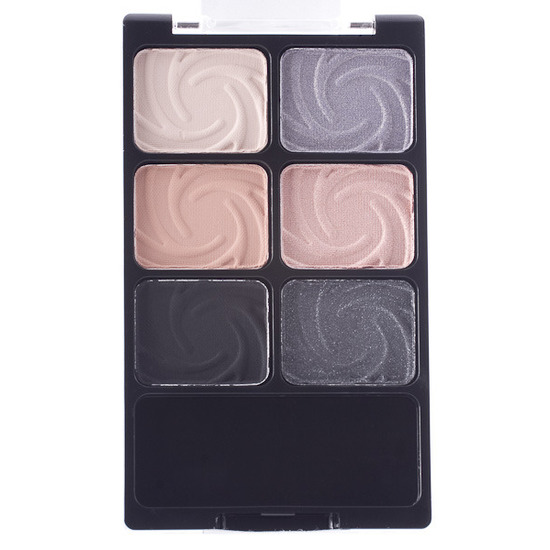 Rollover image to zoom
Reviews

Bang For Your Buck!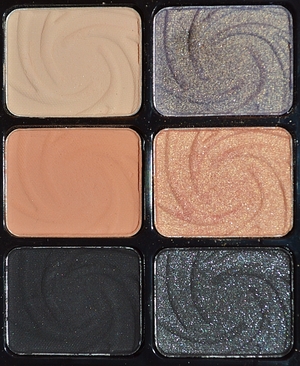 I recently did a review of this on my blog.
I can't believe how cheap this is and how amazing the pigmentation and quality is! My first Wet n Wild palette ever and I am definitely going to get more. I love how it's half matte and half shimmer and I definitely go for the matte more. It goes on so smooth and it's soft and not chalky.

Good deal!
I have read some reviews off of youtube so I was always wondering about it. So when I first saw it, I decided why not? I was thinking, its not something I was gonna regret coz of the cheap price. And I never did! I have it in Greed, which is something you can use daily. Definitely will buy some more :)

SO Pigmented and smooth!!!! I love this quad it is definitely my go-to for night out smokey looks. The black is super black, the pigment is better than a lot of my higher-end brand shadows (mac,lancome). The price is a steal!

Not too shabby for daily wear!
I don't feel bad using this stuff because it is so inexpensive (I work with dogs so I really am not trying to impress anyone ANYWAY). I enjoy that it has the one side of mattes and the other side has shimmer and satin finishes. I really do love the purple color with the gold reflex, it is almost like a toned down (grayish) version of Strada by Nars. It is easy wear shadows. I also bought Vanity which is the cult favorite.. but I like Greed better because of the lavenderish and peachy colors it offers. It isn't the BEST shadows, they do feel a bit chalky sometimes but the color pay off is fabulous! It lasts about as long as other drugstore eyeshadows and that is usually just long enough to get me through the day. No complaints with such affordable makeup!

Great for everyday wear!
I've been in love with the Greed Icon palette since Wet and Wild released it! For me, it's such a great everyday office look! I use the matte peachy/pinky shade all over my lid, highlight under my eyebrow slightly with the lightest shade, light eyeliner and mascara and I'm out the door! Super cute and simple for those mornings when I'm racing against the clock! Wet and Wild has come a long way from when I was in high school! A definite improvement in quality, at a consistently reasonable price! Way to go W & W!

I totally underestimated Wet & Wild
This palette is perfect for quick, natural looks. Every color is super pigmented and lasts all day. The shimmery soft peach in the palette looks great on the lids with the matte peach thrown in the crease and a thick cat eye ( my everyday look). I would definitely keep buying these palettes. Next purchase is Vanity.:)

A Student Must-Have!
I've been using 246 Greed for a month and am totally amazed by the quality. Being a student on a tight budget, I'm excited to learn some stuff dirt cheap but comparable to high-ends exist on the earth! The three matte colors are soft and very pigmented, especially the black. The palette actually does not contain any unique colors, all of them are sort of you-may-already-have colors, but the combination is just right. You can get different looks out of it!
---