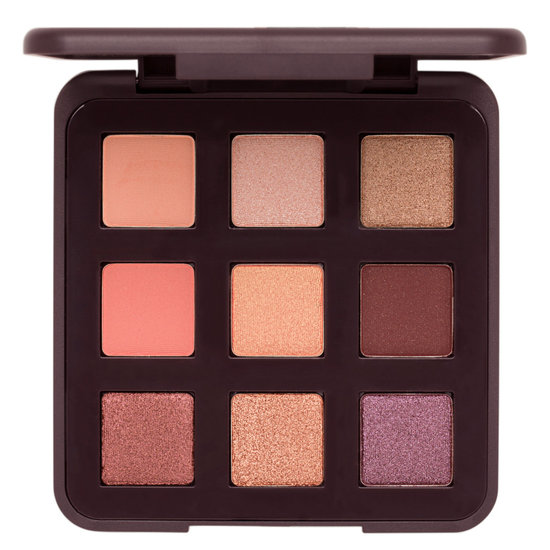 Rollover image to zoom
Reviews

Beautiful and perfect for the upcoming Spring/Summer season
I love this palette. In general, I love Viseart. Their eyeshadows are so easy to work and easy to blend. This palette is no exception. I think the shimmers in this palette are more metallic than their 12-pan shimmers since these were formulated for the consumer and not MUAs, and I love it. And a few of the shimmers have a fun, subtle, tasteful color shift. Really beautiful. I've posted a demo and review on my channel, if you're interested: https://youtu.be/Bx67wWlFHEg

THE COLORS ARE AGLESS :)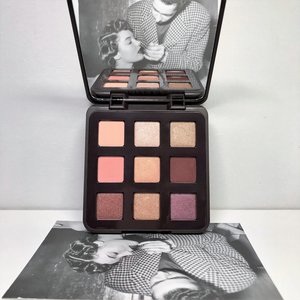 As soon as I opened my Viseart Tryst I was in "LOVE", the colors they look so delicate and remind me of spring & summer. Yet wearable all year round & on any skin tone. Viseart has done it again creating a stunning eye shadow palette inside & out. They made such beautiful packaging that I am proud to display it on my vanity. Yet so streamlined that I am able to put it in my makeup bag or purse & is perfect for traveling. I can't believe how perfectly these colors work so well together. In this palette Viseart put together shadows that complement each other so your able to pull off complete looks. As with all Viseart shadows, this one does all the work for you & they practically blend themselves. :)
I always knew that Viseart shadows are one the the most long lasting shadows out there but I wanted to put them to a test for myself. So I did finger swatches on my arm with no primer before I went to bed to see how long the pigment would last. The next morning they had only faded slightly & the one that had faded the most was the lightest shade which is close to my skin color. I did not remove them & even wore long sleeves that were rubbing against them all day. Well no surprise, I could still see color after 24 hrs, so if they can last this long after all that I have no doubt the they will make through a 8 hr work day or a long night out on the town filled with dancing. :)
I have always loved Viseart because they are the best quality shadows out there. But with every new palette I purchase, I come to love & respect Viseart as a company more & more. They really do listen & talk to their customers & die hard fans like me. Thank you Viseart for creating something so beautiful & Beautylish for worldwide shipping so I am able to purchase products like this that are going to bring me such joy. :) :)

Another Superb Viseart Palette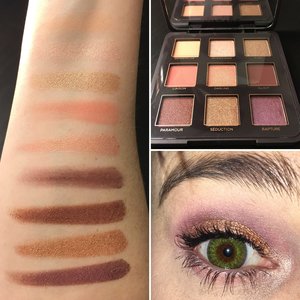 I have both the Golden Hour and Tryst palette and Tryst is by far my favorite. Golden Hour is beautiful but my personal preference leans more toward this palette color wise. The quality is just as you would expect from Viseart.

Great colors, blends easy, so far no fallout
The only other shadow pallet I own is ABH MR, so I was looking to branch out a bit nothing too crazy, keep it to colors I can actually use regularly. When I saw this pallet, it seemed to fit the bill.
All of the colors are great; they're soft, they pick up well on a brush or on your fingers, they blend well and are buildable. It's pretty easy to scale your looks up or down depending on whether you're going to work or going out. There's no one color that makes me think "oh I can't use this during the day," so I think it's just as versatile as MR. It's pricy, but ultimately worth it.

not worth the price
This palette is way overpriced. It was my first time trying Viseart so I'm not impressed. The 2 matte peachy shades are nice, blend easily and build easily. The "shimmers" on the other hand have a ton of glitter in them, which I was not expecting. The purple shimmer on the bottom right is a pain to build up and has tons of fall out in the process. Using your finger to apply the shimmers is best, but I was trying to use the purple shimmer in my outer v, which did not work out well for me. I think the colors are nice, but the quality is missing in the "shimmers".
SO BEAUTIFUL!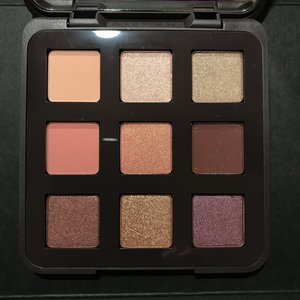 I love every single shade in this palette .. they are SUPER pigmented and creamy! I didn't have any issues with fallout, but I always use a shadow primer. You also don't need very much of these shades on your brush when applying because they are so pigmented, so no need to dig your brush in- just tap in the shadow. Would highly recommend this palette!

Favorite next to Grande Pro 1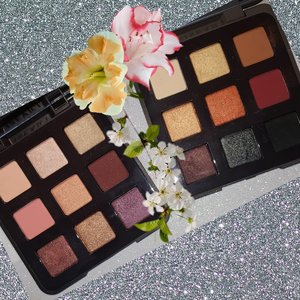 I love Viseart's shadows to the point where I'm just not even buying or using anything else! As an eyeshadow palette junkie it was strange at first. But the blendability of these is literally like no other I've found! The colors in this palette are extraordinary and so gorgeous. This can be used every single day by itself or with other shadows/palettes, it is "perfect."
Love this palette
The colors are well picked and nicely compliment eqxh other to achieve different looks. It is super pigmented and stays on for a while. I was impressed cause i did my make up during the morning, went to work and after that, i did Work out and sweat a lot during the evening. Believe it or not: my eye's make up was still intact. P.S. i didnt use a setting spray that day.

Absolutely gorgeous
This is my first Viseart purchase and I'm hooked. The mattes are silky and super easy to blend and the metallics are beautiful and easy to apply with either brush or finger. The color scheme of this palette is phenomenally pretty. It's simple to create an very quick, subtle look and equally as easy to smoke it out with the darker colors. I just love it.
---