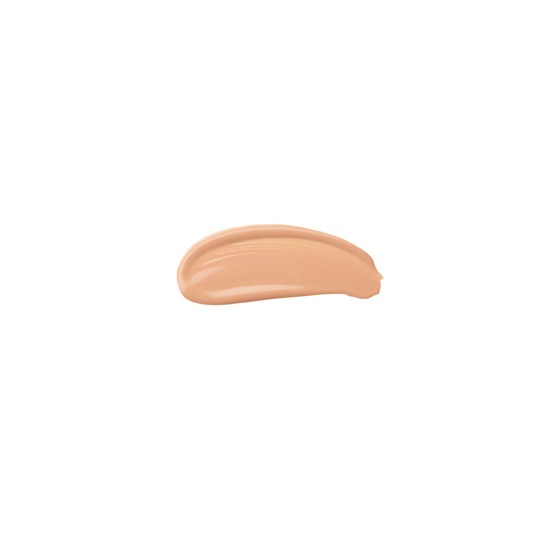 Rollover image to zoom
Reviews

I'm not even exaggerating when I say this, but this is the best foundation I have ever used. It's so amazing, I'm most likely never going to use anything else when I run out. I always have trouble finding the right color of foundation because I'm pale with yellow undertones, so not many brands really make foundations that cater to my skin type. I bought this on a whim because I was in need of foundation and it was the best money I ever spent. It blends in so seamlessly and the color is close, if not, exactly my skin color with the correct undertones. The only complain I would have about it is the smell, which is reminiscent of alcohol; however, this is tolerable. I would recommend this to anyone that asks me for a foundation!

Best I've found so far.
This is the best match for my very fair skin that I've found so far. It still doesn't match perfectly, so I hope they will release a few different shades soon. The tone is still a little too dark but I don't really think it's noticeable to anyone but me.
The main reason why I have fallen in love with this is because it does not oxidize and darken like most other foundations do on me. Believe me, I've tried plenty of light foundations before. I'll find one that seems to match my skin perfectly but about 10-20 minutes after application they will oxidize, which darkens the foundation and gives it an orange tint.
Thankfully I have no problems with oxidization with this foundation at all.

LOVE THIS!
I have tried many high brands of foundation such as: Mac Clinique Lancôme Benefit And this one is actually my favorite it leaves a flawless finish and not only that it's actually improved my skin it's self! I only use two pumps because I feel that is enough but you can build it up for a high coverage look. I can't fault this foundation I'd recommend! 👍👍

HG foundation.
I am completely in love with this foundation. It has a natural finish (you can't even tell I'm wearing foundation, it just makes my skin look naturally flawless), has a light yet buildable coverage, and stays on all day. I can use one coat of it and it evens out my skin nicely, while still letting my freckles show (most foundations cover them up completely), and I can build it up where I need more coverage. After setting with a powder, my skin feels baby soft. One thing I would say, remember to moisturize and prime before using this, it is a little drying. I have dry skin myself, so these steps are important, but I use it on my mum, who has oily skin, and it works perfectly for her with nothing under it. A+ would recommend.

Amazing!
I was absolutely shocked when I tried it on and it matched me! Just like many other reviewers here, I have an extremely hard time finding a foundation light enough for me. Aside from the gorgeousness that is the shade, it's a really nice foundation. I don't feel it on my face, which is very important for me. It gives me a natural finish and it doesn't look like I have something on. I do have to moisturise heavily during these winter months, given that I have dry skin now, but with a good moisturiser underneath, the foundation looks absolutely gorgeous and natural. I imagine than normal, combination and even oily skin types have it even easier. I do like that it's not a full coverage foundation. I like my skin to show through a little bit. If I need extra coverage in an area, I just layer the foundation and it's all good. It does oxidise a tiny little bit, but only in the first 5 minutes and then the colour remains the absolute same throughout the day, which is good. And the difference is really not significant. So, all in all, I love it and I use it with great joy and pleasure.

my holy grail
Obsessed. It's so light weight, so blendable, the color match is PERFECT, and it looks flawless. I get so many questions and compliments when I wear it (which is almost always). I love that it covers what I don't like (redness, etc.) but still allows my freckles to show for a look that is truly "my skin but better".

Absolutely Brilliant!
I absolutely love this! I usually have trouble finding foundation that's light enough (I'm too pale for MAC) so was so surprised when this worked for me. I went into my local department store to get a sample and the gentleman on the counter applied it for me to show me how to apply it with the optical blurring brush. I couldn't believe how well this held up! So I went back the next week to purchase it.
It hasn't let me down yet, my skin has never looked so good! I use a light hand to give a natural coverage, it's got a lovely finish and is buildable without being cakey (I have dry/ combination skin so this is sometimes an issue). I didn't buy the urban decay brush and use a real techniques expert face brush, I found this works just as well.
I'd recommend this to anyone, it's a little more expensive than I would usually go for but it's worth every penny. I don't usually stick with foundations very long but this may just make me change my mind.

Stephanie S.
Mar 18, 2013
This product is better than about 90% of the foundations out there right now. I give UD huge kudos for giving us a nice shade range. I am not as in love with Naked Skin as I had been when I first got it, but it is a really lovely foundation. I am very pale, combo skin with acne marks. My main concern, aside from color match, would be that this product would not cover the redness in my cheeks and my various acne spots and scars. In spite of the fact that this product is very fluid, it seems to really pack the pigment and cover quite nicely. I did have a problem with the pump breaking on my first bottle, but UD has excellent customer service and they promptly replaced it. I have tried a lot of different application methods, but BeautyBlender/sponge and domed buffing brush are my favorite options. Does this product look like "naked" skin? Not really. Is it a nice foundation if you want something that is not mask-like and looks somewhat natural? Yes, absolutely.
---