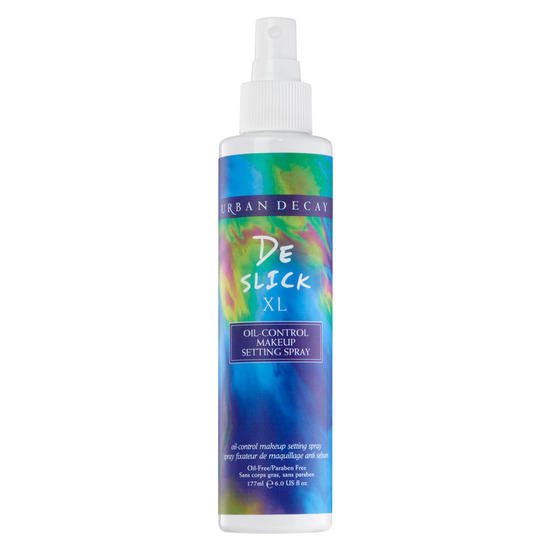 Rollover image to zoom
Reviews

brenda ivette v.
Dec 13, 2012
does nothing for me.
i actually bought this after purchasing the regular urban decay all nighter thinking this version would be a better buy due to the fact that i have oily skin, but i was wrong :( this does nothing to control the shine and oil like it says it will. if your looking to get your make up to stay i'd just recommend the regular version. will not repurchase.

For the longest I always thought there was no remedy for my oily skin. The shine was unbearable throughout the day. I did some research on different products like milk of magnesia but i was afraid to try it. I bought a bottle of deslick from sephora and i must say this was heaven sent. This is one of my swear by products from us ladies and gents with extreme oily skin. It is a must that you apply the spray before and after you apply your makeup. Its a must have!!!!!!!!!!!!!

Works Like a Pro!
I have VERY oily skin and have tried many oil-controlling remedies/products. The Sephora employees raved about this spray so I decided to try (without high expectations). I was so surprised! I use it under and over my makeup and it truly HELPS keep my makeup in place ALL day. No it's not a miracle product but it helps control the makeup-melting phenomena I have experienced oh too many times. Now when I don't wear it I see a big difference (well, actually I don't see anything at all bc my makeup is off by the end of the day). TRY IT!
---