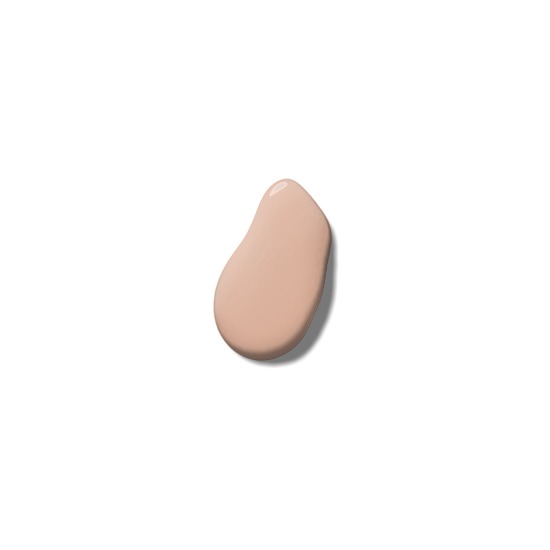 Rollover image to zoom
Reviews

Great.
I received this product in one of Sephora's Favorite Things boxes. I was pleasantly surprised with home much I liked this product. Although the product is slightly on the thicker side, I find it applies quite nicely. I also love that it has SPF in the product, another incentive to wear over the summer. The only downside is sometimes the smell can be a littler overpowering.

Christina J.
Apr 26, 2015
Lovely & lightweight
I love this BB cream! It's quite expensive (hence the missing star), but it's a great formula. It goes on so smoothly & even though it's light coverage, it's buildable. The only problem aside from the price is when I first opened this product it had a funky smell. Like, awful. I smelled it for a few minutes after applying, but none after that. Just on the first application. And I can honestly live with that because I really do enjoy this BB cream. I have dry patches from rosacea on my cheeks, but I get really oily on my forehead, nose & chin, but not when I'm wearing this! Of course after wearing it for about 6 hrs I need to blot or lightly powder, but I'm not full-on greasy by any means.

Fantastic!
I just an out of this after 7 months of use. This has amazing, buildable coverage that feels lightweight and looks natural. I find this has a more dewy finish on my oily skin at first, but it holds on to powder surprisingly well. Works better qith primer, setting spray and powder. Not the most longwearing foundation of all and does accentuate dry spots, but I still love it and give it 5 stars. Worth all 39 dollars. LOVE IT!

This bb tops them all
I have a very hard time believing any bad reviews on this bb cream. It's definitely on the fuller coverage side of bb's. It does exactly what it claims to do perfectly. The problem with BB's is NO 2 BB CREAMS ARE ALIKE. People need to understand that yes, they provide multiple benefits but it will very per BB. This particular BB makes up 40% of high end BB sales. That's a very hard thing to do when you consider how many are on the market. The only reason you would not like this one is if you are very dry and don't want to use a moisturizer along with it. Pores vanish with this one!

Awesome! I love this so much!
I absoulutely love this! I went to Sephora looking for a primer because all of the raved about ones didn't work for me. The wonderful worker there gave me a sample of this and for me it's a great primer. A good amout is in the sample tube so I was able to try it out for awhile. It's winter so I have dry skin but my skin type is combination so it gets oily too. This works so well for me and I know it'll be perfect for summer because on a warmer day I used it by itself and it was just as great, less coverage of course, but like I said, PERFECT for summer and I know I'll be able to use this year round! I will definitely be purchasing the full size! So please try it out if what I described is what you're looking for!

Great for everyday
I have combo/oily skin and this product works well for me. I just like Amy P didn't think that this product would cover my acne and redness but to my surprise It did and very well. When my skin is not cooperating I add bareminerals and BAM beautiful skin. I get so many complements on how healthy it looks and I have to agree I love the combo. It's a little on the pricy side that's why it missed a star

If only it was not cakey for my skin!
This is very very close to being my HG foundation/bb cream! When I went to sephora for them to recommend me products, they recommended me this. My first impression was this is not foundation, this is bb cream. I thought it would not have enough coverage to cover my acne and redness. However, after they applied to on my face and opened my eyes, I was impressed! I have never seen my skin back to it's normal skin color with no acne and redness. However, this review is missing one star because it looked cakey on my face. It looked like i had alot of makeup on. Even when I applied it at home (yeah I bought it anyway) and applied it the way that I did to get my usual flawless finish, it still was cakey. It was the perfect shade for me though. The first one that i bought with perfect shade! Sadly, i couldn't use it since it made my skin look like it has pores.

love this product does what it says it should do :)
I first saw this product on the Smashbox youtube channel and instantly wanted to try it because I heard a lot of god things about BB creams. So I went to my local Sephora and they didn't even have the display up yet so I asked if it was in stock yet and yeppie it was got color matched and have been in love with it ever since lol sorry for the long story. Anyways I love this product because its great under my more full coverage foundations controls my oily skin so no shine but I also love wearing it alone as a tinted moisturizer with a little concealer in areas that I need it cause it evens out my skin tone.

Fantastic BB Cream
I love this product - can't say enough about it. BB creams are not tinted moisturizers, rather a combination of several products. This product primes, perfects, controls oil, hydrates, and protects with SPF35. I believe it is also proven to not cause acne. It creates a glowing, luminous complexion in a cinch and photographs amazing. GREAT for clients that don't wear a lot of makeup or want something simple.
Used in this tutorial, amongst others: http://www.beautylish.com/v/rpqcrc/daytime-glamour-hd-makeup-tutorial
---