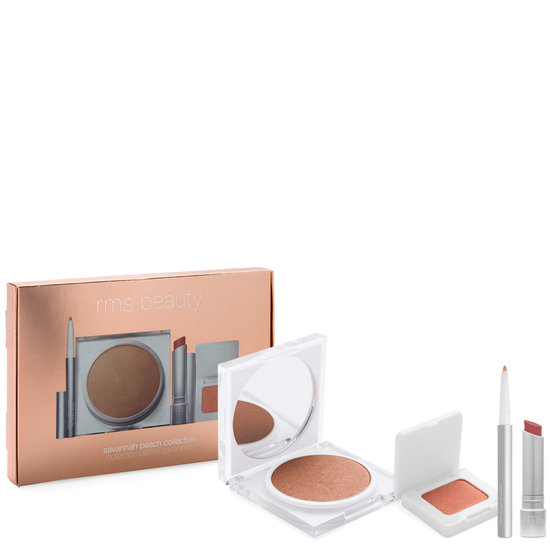 Rollover image to zoom
Reviews

Hit and miss
The eyeshadow is absolutely gorgeous and looks like a literal savannah sunset on the eyes. The lipstick is also one of my favorite lipstick shades of all time, it's slightly darker than my natural lip color, which I love, and also adds the perfect amount of warmth to my lips as well. The bullet is quite waxy though so I make sure to prep my lips with a scrub and balm before dabbing it on for a natural, lived-in look. I don't mind the waxy texture of the lipstick because I think it actually helps it last quite long throughout the day.
My problem is with the illuminating powder and the multeyetasker. The illuminating powder is too dark to be a highlighter but too shimmery to be a blush/bronzer for me, so I basically just have a huge pan of eyeshadow. It looks good on the eyes in the center of the lid though so I guess that's one saving grace. The multeyetasker swatches really nicely on the back of the hand, but on the eyes, it doesn't really show up at all.

It's nice
The eyeshadow and the illuminating powder are very pretty. Not overwhelming at all. The eyeliner really does not do much. It can be used in the inner corner but does not offer much color. I don't think it is supposed to though. The lipstick is the only problem. It is very waxy and smells waxy. It reminds me of lipstick my grandmother used. It's thick and the packaging is very cheap. The other products packaging was very nice. The color of the lipstick however is very pretty. I just don't like the texture. Overall it's a nice set. This was the first rms product I have ever purchased. I will check out other things.
---