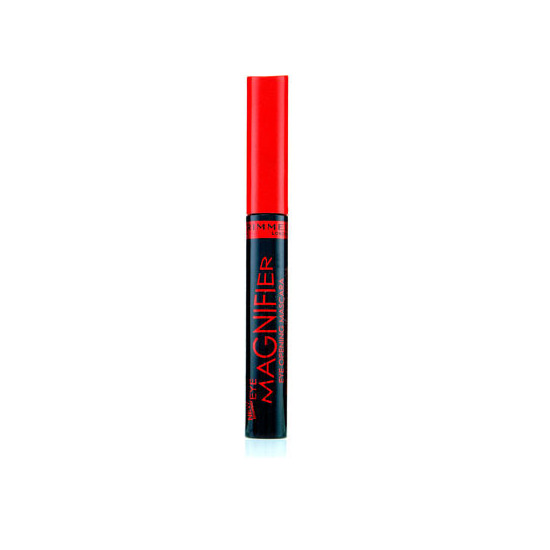 Rollover image to zoom
Reviews

Rimmel's Eye Magnifier Mascara, my favorite!
I love this mascara!
What Rimmel London says about it: "Ultra-extending, eye opening mascara. Unique Eye Magnifier applicator. Body boosting formula For 70% more vertical lashes and outstanding lash lift. Give them an eyeful!"
I agree 100% with what Rimmel claims. This mascara really defines your lashes and makes them sooo much longer! It has a thin rubber brush that helps to get all of the lashes. The formula it's not too liquid and no too dry so you wont get any flaking or smudging.
I just don't rate it 5 stars because after many uses, if you're not carefull while closing the produt, like I wasn't with my first one, you'll probably ruin the brush, because the rubber can fall apart and that's not very good.
But if you close it carefully than everything's just fine because that's what I've been doing and mine it's just like new :)
NOTE: This product does not give you volume, it's just a lengthening mascara. You can always use another mascara that gives you volume before aplying this one, and than you'll get volume and length.
LOVE IT!
Inês C.
---