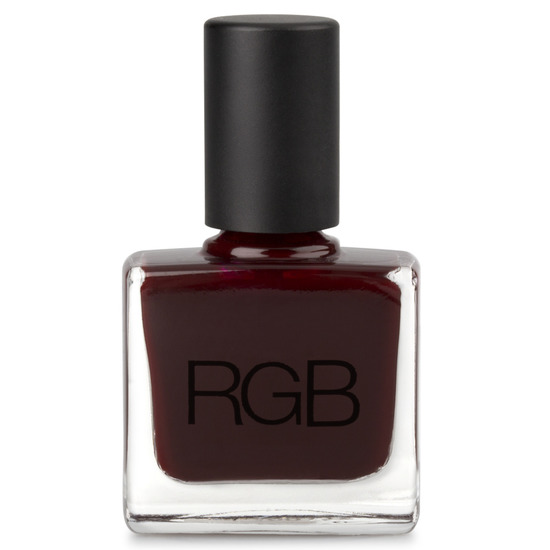 Rollover image to zoom
Reviews

Fall color obsession!!!
This was the first polish I have tried from RGB and I bought it because of the color and because I am trying to make the switch to the 5 free polishes now. I'm so thankful companies are going that direction and providing a great product as well. I got 3 days wear but that was without a top coat and 5 days wear with a top coat. I like the creamy formula and 2 coats did the job for me. ***Warning*** if you wear this color everyone and their mom will stop you to ask what it is! I had write down the beautylish website multiple times for people. :)

Writer/Artist
I have fallen in love with RGB ! This product line is truly a girl's best friend, in the past I have purchased my favorite Oxblood shade by other brands and have not been happy with the results. I would have to re-apply coat after coat .... until I reached the shade in the bottle. Yet with RGB, one coat works fabulously for me, it's like magic, out pops an alluring rich toasty blend of red, purple and brown creating this gorgeous Oxblood shade and when I wear it oh my gosh I can just feel my nails screaming VA VA VOOM!

Love the Color; Still Testing Duration
So when you try something new, it is advisable to try one color. I couldn't make up my mind, so in addition to Oxblood, I bought Nightfall and Slate. Well, I'm wearing the Oxblood - which is to die for. The color goes on rich and beautiful. I waited a day between adding the second coat and glass top coat. The tips have started to chip a wee bit, but I like to separate the first and second coats they they can dry. And did I say the color is amazing???
---