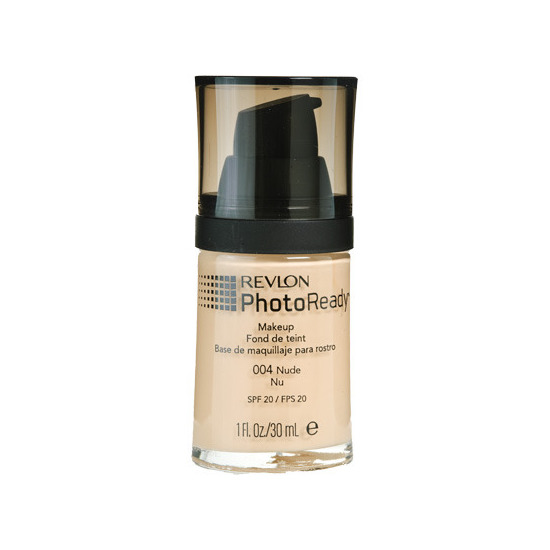 Rollover image to zoom
Reviews

Not for me. I keep trying to find the right foundation and I got this a long time ago and apparently didn't like it... Then a couple weeks ago I bought it again forgetting that I had it previously. On my skin the foundation seems to be cakey and feels like you're wearing a mask. I wouldn't recommend it

A nice, natural finish
I think this foundation is really great, but it doesn't stay on as well as Colorstay. I actually switch between the two depending on the day. Photoready leaves a more glowing finish versus a matte one. The little shimmer in it doesn't bother me. Even though I lightly dust my MUFE HD finishing powder on to set, I find I get shiny after 4-6. It looks absolutely flawless right after application though and it blends so nice. I apply it with my flat top sonjia kashuk brush and it never looks cakey.

My sister recommended this foundation to me so i decided to try it out. I really loved it for a few months but then it started to make me break out. It does give lovely coverage and stay on for a long time, which is why i loved wearing it all the time. I would say the price it fair considering it does it's job! I still wear it every now and then.

I brought this in a bulk pack with the Photo Ready primer and a bunch of other things. I was a little hesitant to try this because I've read some really bad reviews and also because I'm terrible at matching my skin tone to a foundation, but this is awesome. Nude matches my skin perfectly! I'm so happy that I've finally found a tone that looks flawlessy natural on me. The foundation has a nice texture, a little goes a long way and between my Avon foundation brush and a sponge, the sponge gives a better finish (I've yet to buy a stippling brush). I have combo/oily skin and this works fine for me, it's Summer here so I'm perspiring a bit and this lasts 6 or so hours without looking too dewy. I set it with a powder and use over the Photo Ready primer, so if this can look great on a hot summers day then I'm excited to see how it will look in Winter! I would buy this product again definitely, I'm very happy with it over all, I don't even really mind the shimmer because my powder dulls it down a lot, but I think the shimmer could give a nice glow in Winter. It's a little pricey but because it goes a long way it's worth it.

Another holy grail for me
I'm FINALLY going to review my photoready foundation. You know a product is your holy grail when you can't stop coming back to it, and when you do, you wonder why you ever strayed to begin with. This product gets so much crap, and maybe its because it's only for people with a very specific skin type. I have dry skin with a lot of redness, but I have nearly no acne. My skin is a pretty flat surface, but it is discolored. If I use other foundations, like colorstay, my face looks cakey (even if I use the normal to dry skin formula). I have come to the conclusion that for people with acne, this product is terrible, but for people with just redness, this product evens your complexion and gives you a beautiful healthy glow.
Recently I have tried out several BB creams, and they do not give the coverage or glow that this foundation has. They are too wet. For me, this is the perfect medium between foundation and bb cream. It feels lightweight on the face, but it still definitely covers my redness and evens my complexion. There's really nothing to it. My skin looks unhealthy when I don't wear this foundation, but it looks perfect when I do.
ALSO worth mentioning- this is a very pink-toned foundation (at least in the lighter colors), and I have cool under-toned skin. Colorstay is too yellow for me. If you have redness or just a natural blush, this will look natural and healthy and blend best with your skin.

Works well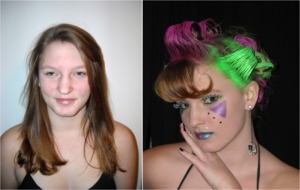 I have used this on myself and for a photoshoot. Model was my sister. She has oily skin and she looked fantastic. She even went out and bought it the next day. They have a lot of different colors that match many skin tones. I have a lot of red in my face but yellow in my neck and this evens me out beautifully. For the price it is a good product.
---