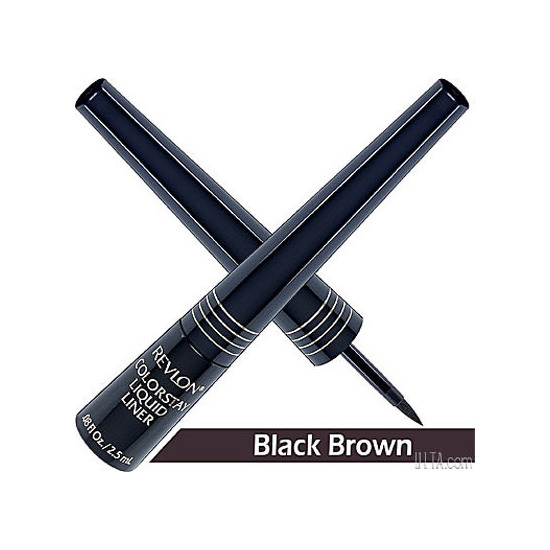 Rollover image to zoom
Reviews

It does what more expensive brands promise and fail to deliver...
I've always had a love/hate relationship with liquid liners- I love them but they hate my oily lids. Until now. This formula goes on a treat and once died it does not budge. I can make it through a full day in the office and a trip to the gym without worrying where my eyeliner may or may not have wandered to throughout the day.
The tapered sponge-tip makes application a cinch, even for my unsteady hands, and gives you the ability to draw on the finest line, a full on cat eye or anything in between.
It loses half a star due to the very limited colour selection but black and brown work for most days so I can't complain too much!

Amazing product
I think this small bottle is a bit too overpriced. However, I loved it so much that I'll just ignore the price tag. Mine is in black brown. This liquid liner is easy to use because of its felt tip. The color is opaque and not shiny like other liquid eyeliners. It is also long lasting unless you have oily lids.
---