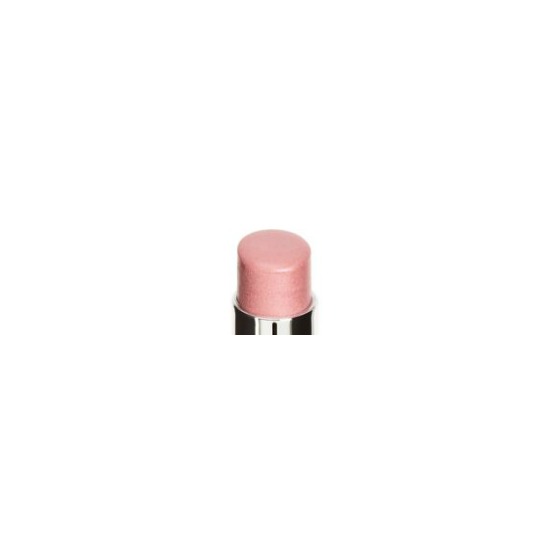 Rollover image to zoom
Reviews

Lips Like Butter
After such a successful go with the L'Oreal Colour Riche Caresse line, I wanted to try another brand. I had seen so many people rave about the Revlon Lip Butters, and everything Holly Ann-Aeree has ever suggested has always been amazing, so I took her word for it and got this one. It is a very bright pink, the brightest pink they have on display, and most people probably would've avoided it, but I love pink glosses, so I took a risk. I'm so glad I did. This formula is also really moisturizing and has great staying power as well. The color is not as bright as you would think. I have very pigmented lips naturally, and this adds a nice pop of color, without being too pink. This color may not be for everyone, but over my lips, it looks fabulous. I love both of these lipsticks so much!!!

So Far,So Good!
I am only 11, so i didnt want a very vibrant color, so I got a more natural color. Its very sheer, but with a ase of benetint and a little bit of a matching creme shadow its perect. I might buy a new not as sheer color just to try and not wear. I think I am going to get Strawberry Shortcake. (:

Anaia Papaya J.
Apr 18, 2012
WOULDN'T GO ANYWHERE WITHOUT IT! <3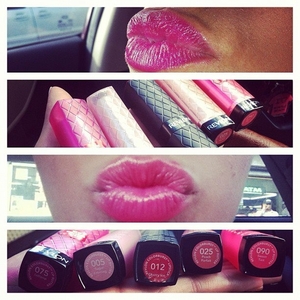 Not a big fan of lipstick, lipgloss, or chapstick? Well this product is a perfect mix!! <3 I have 2 shades and I've tried another two that one of my girlfriend has... and we loved them we literally bout 1 each and went back and bought another shade 30 minutes later! Every shade comes out exactly how it looks but they don't look over powering and full like a lipstick. They have just the right amount of color and sheerness! This is definitely a makeup bag MUST! Especially if your someone who doesn't like having to get up ever so often to reapply your lipstick! You can sit at your desk at work, apply, and not have to worry about mess or making sure that you "stayed in the lines" LOL. The best part is that it actually moisturizes and keeps your lips well hydrated! LOVE LOVE LOVE this product! <3

so overhyped!
This was such a waste of 8 bucks. Yes, the packaging is cute, but you get almost no product! Mine is almost gone, and I've only had it for a month and haven't used it much at all! Sugar Frosting is extremely sheer, and while it may just be this shade, I don't care because I am definitely not buying anymore of these! If I had known that it was just going to be a clear lip balm, I would have bought a Burt's Bees or EOS, saved 5 dollars, and gotten something more moisturizing. I absolutely regret buying this!

I love this!!
I love these! They are so smooth and they make my lips feel better than any other lipstick out there! I would definitely go out and re-purchase these! I have them in; Sugar Frosting, Cupcake, Tutti Frutti, and Strawberry Shortcake. My favorite one our of the four is Cupcake. :)
---