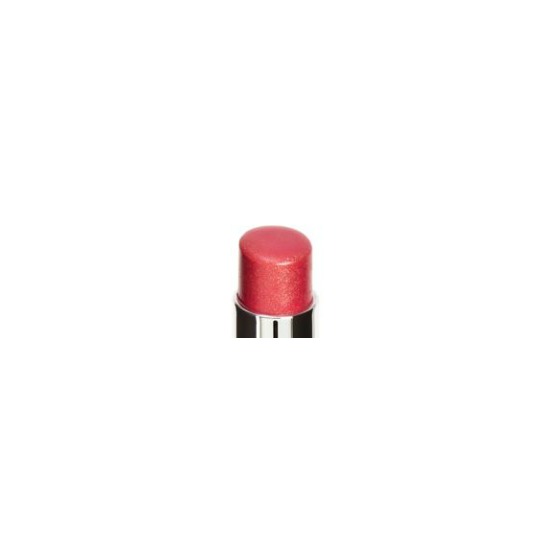 Rollover image to zoom
Reviews

Beautiful and sparkly
A pretty sparkly peachy shade, great for ur purse, matches w almost everything, for school, work or going out, this is just perfect!!!!! And as the others: high quality and super moisturizing!!!!! Hope this helped :)

Very Nice!
I love this product! I actually got it in the shade Peach Parfait, and I am not sure why that is not an option above, so I clicked Peach Sorbet. The only problem that I have had with this product is how when you roll it up and back down, it smudges over the sides, so you have to clean it quite often. Also, there is not much product inside of it. I'm fine with that, though, and I plan on trying out more shades of the Revlon Lip Butters. Peach Parfait complements my fair skin tone and has a bit of gold shimmer to the pink/berry base.It is also a non-sticky formula, which I am a fan of! I overall love this product!

i admit i tried this after everyone raved about it... oh, the hype!
in my neck of the woods, this shade is marketed as "Peach Parfait". it is my first nude color ever. i normally find any nude/frost look to be awfully trashy, but this is peachy/pink enough that it doesn't look trashy at all. it's not too pale. when i go to places (like bad neighborhoods) where i'm prone to being harassed on the streets, i wear this shade and people leave me alone! this is because pinky-ish lips on fair skin are considered attractive in Southeast Asia; and when i wear this, it makes me look like i have a slight tan without the pinkish look i get from lip products i normally use (OMG! a warm-tone that works for meeee! i'm so thrilled! *squee!* :D). basically, this gives me a polished look (more so compared to a clear lip balm), but also prevents me from getting the wrong kind of attention when i'm in the wrong part of town. it's surprisingly okay for a day-time look (considering when i accidentally swipe it off on my hands, it rubs off chunks of gold glitter on my hands). :|
everyone online keeps saying it's hydrating/moisturizing, but i find that it dries the lower-sides of my lips slightly (11/14/2012 EDIT: i discovered on 11/11/2012 that the dryness was caused by another brand of lip balm that i am apparently allergic to, Revlon Lip Butter does NOT dry the side of my lips), although not so dry it peels off or anything (but that's just me and my lips are picky that way). not bad at all, and it DOES stay moist for all day although the staying power is so-so. i think a comparable product would be YSL Volupte Sheer Candy. except Revlon's Lip Butter doesn't leave a tint/stain on your lips (less pigment and staying power) the way YSL Sheer Candy does. probably slightly more moisturizing than YSL, although i do prefer a lip color that stains and stays stained enough and put clear gloss/balm over it when it dries out.

Hyped and worth it!
I have already 12 shades of these lip butters, I became a little obsessed. The thing is, you have to pick the right colour, one that flatters your skin tone. I like Peach Parfait, Pink Truffle and Raspberry Pie. The texture is soft and glides on the lips easily, it's not super long-lasting but I don't mind reapplying as it's so nice to have!

Awesome!!
One of my fav lipstick ever!! it is very creamy and shiny, for me one of the main difference between this lipstick and any other is that it doesnt matter if your lips are chapped, it is a great moisturizer. It the best combination of a lipstick, a gloss and a lip balm all together... plus a great price! and plenty of colors to choose from...

Great colour payoff and so creamy!
This product is so creamy yet I feel it wears pretty good through the day (but I have no problem reapplying this). The colour is beautiful, do note that in Australia this shade is referred to as Peach Parfait - It's a great shade if you're scared of bright colours as this is more neutral than the brighter shades available but still gives a gorgeous colour.

Super Moisturizing and Great Color
I really love this specific shade because it's one of the most flattering shades in the collection. The color is a peachy pink with gold flecks and looks gorgeous on. It's also very moisturizing which is great for the winter because the cold weather and wind can be very harsh on the lips. The color payoff is somewhat sheer but the color is buildable and it lasts for about 2-3 hours.
**I believe the shade name is Peach Parfait and not Peach Sorbet

My first HG lipstick!
I never really liked lipstick, until I tried this product! I used to be a lipgloss junkie and I hated the dry feeling and the smell of lipstick. But, this lip butter is SO creamy and moisturizing! I have 10 shades now! My new HG lippy is peach parfait! A few other favorites are creme brulee, sweet tart, and lollipop! Try one of these and you will be addicted! It was love at first sight for me! :)
---