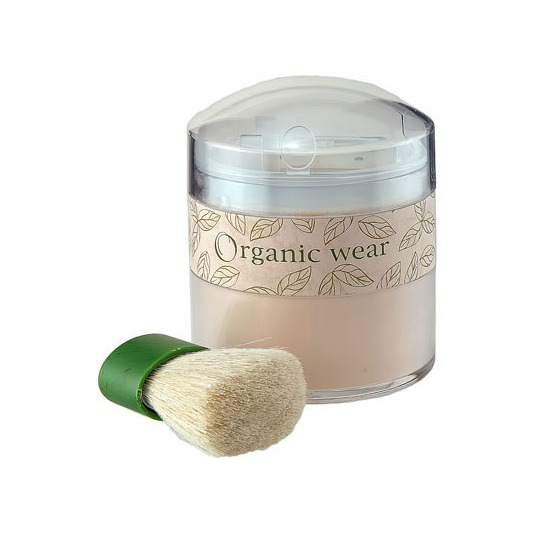 Rollover image to zoom
Reviews

Dupe for the Ben nye banana powder!
This is the closet thing that can come close to the Ben nye Banana powder, Amazing powder! I use it to set my under eye concealer and it gives a really great highlighting look, I've had this product for like 2 years now and it's still very full. A little goes a very long way, I use a angle brush when using this product. (:

Great product, lame container and not enough color choices
I love this powder. It provides enough coverage to be a foundation on its own, or you can apply a thin layer over liquid foundation to give it a long lasting matte finish. A little can go a long way, and they give you plenty of product in the container so it's very reasonable. However, I hate the stupid container they put it in. When you first open it, there's a tray which holds a (useless) application brush and acts as a cover for the sifter, which you reach by pulling up on a little tab. Every time I bought one of these, that little tab has broken, and there's nothing stopping the powder from spilling out of the sifter. You end up with more powder than you need, a hard-to-close container...most of the time resulting in a powdery mess. This can be avoided by being extremely careful with the container and properly closing it after use. The brush should just be tossed. It doesn't deposit product well enough and feels brittle on my skin. I use a soft and fluffy Ecotools powder brush instead. Also, the colors they offer range from fair to light/medium at best. Despite this, I still really love this product and I hope they keep making it.
---