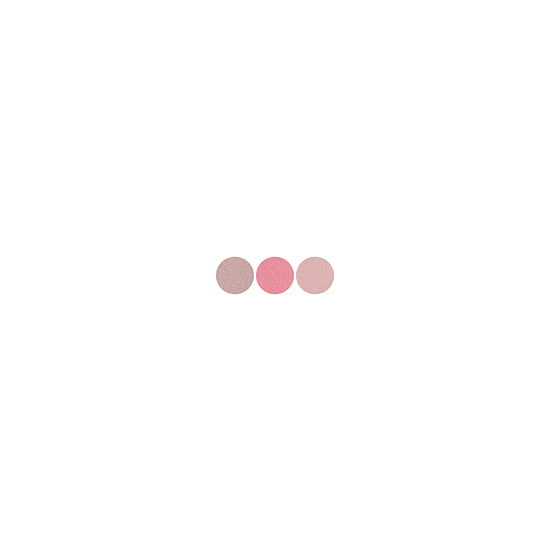 Rollover image to zoom
Reviews

Superb!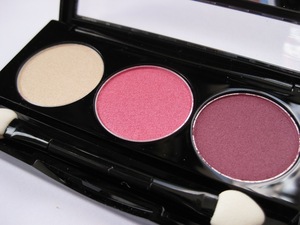 The packaging is very tastefully done; simple, chic and slim and reminds me of NARS (black and white). It's a nice hard plastic that's smooth to the touch. The lid closes magnetically and the pan sizes of the shadows are generous (4.6g total weight). I do find fingerprints/smudges are noticeable, but that doesn't bother me personally. Even the sponge-tip applicator included is nice quality. Most people won't use it, but I used it to pack on the off-white shade on the inner third of my lid and it performed beautifully.
I'm extremely pleased with this trio! Having never tried a NYX eyeshadow before, I didn't have any expectations. I found the shadows to be buttery-soft, but with little-to-no fallout. The pigmentation was superb and lasted well into eight hours before I started to see creasing (that's solely due to having oily eyelids). Each shade blended with ease and I found the collaboration of colors to be beautifully feminine, flirty and perfect for Spring/Summer!
As you may know, I'm all about my neutrals.That being said, I found the shades in TS25 to be extremely wearable and friendly. I wasn't intimidated and I didn't feel uncomfortable while wearing them, even with the hot pink! I see myself coming back to this trio time and time again.
---