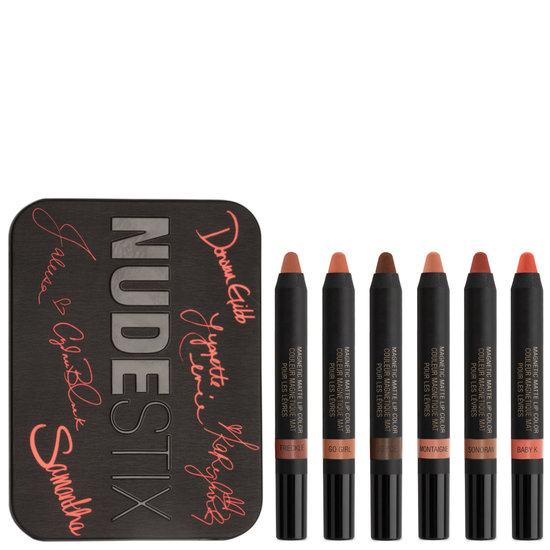 Rollover image to zoom
Reviews

Severely disappointed
I was super excited to try the Nudestix, especially the shade Freckle. After wearing them for a while I have to say that the formula is not for me.
The lip pencils are thick, chalky and drying. If you put a balm underneath they get sticky. If you put them on bare lips they feel like the desert.
They make Kat Von D lipsticks feel moisturizing in comparison!
I'm super sad because I was looking forward to this set but I must return it because it's impossible for me to wear them longer than an hour because of how drying they are.
Also they don't survive through eating (even something like plain yogurt) and they crumble and hang onto your teeth. Not a cute look!
Team
GREAT VALUE!
I recently discovered Nudestix's Magnetic Matte Lip colors and instantly fell in love! Sure, they're a little drying but that's true for most matte formulas, but they are also very long wearing! I decided to get this set because it seemed like such a good deal. And it is! You're getting 6 full sized lip products for about $12 a piece (the individual ones are $24) and all the shades included seem like they would suit many skin tones. I would definitely recommend this set to those who love long-wearing, matte nude lippies!

Beautiful colors, unique formula
I really like this set, they're all relatively unique takes on nudes and seem like they would suit every skin tone. They glide on smoothly like a traditional lipstick but definitely dry down to a complete matte and are very long wearing. I knocked off one star because if worn for 5+ hours they do start to feel a bid drying.
---