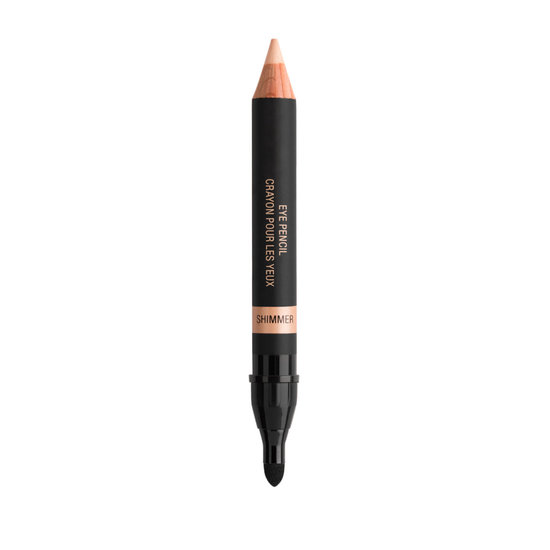 Rollover image to zoom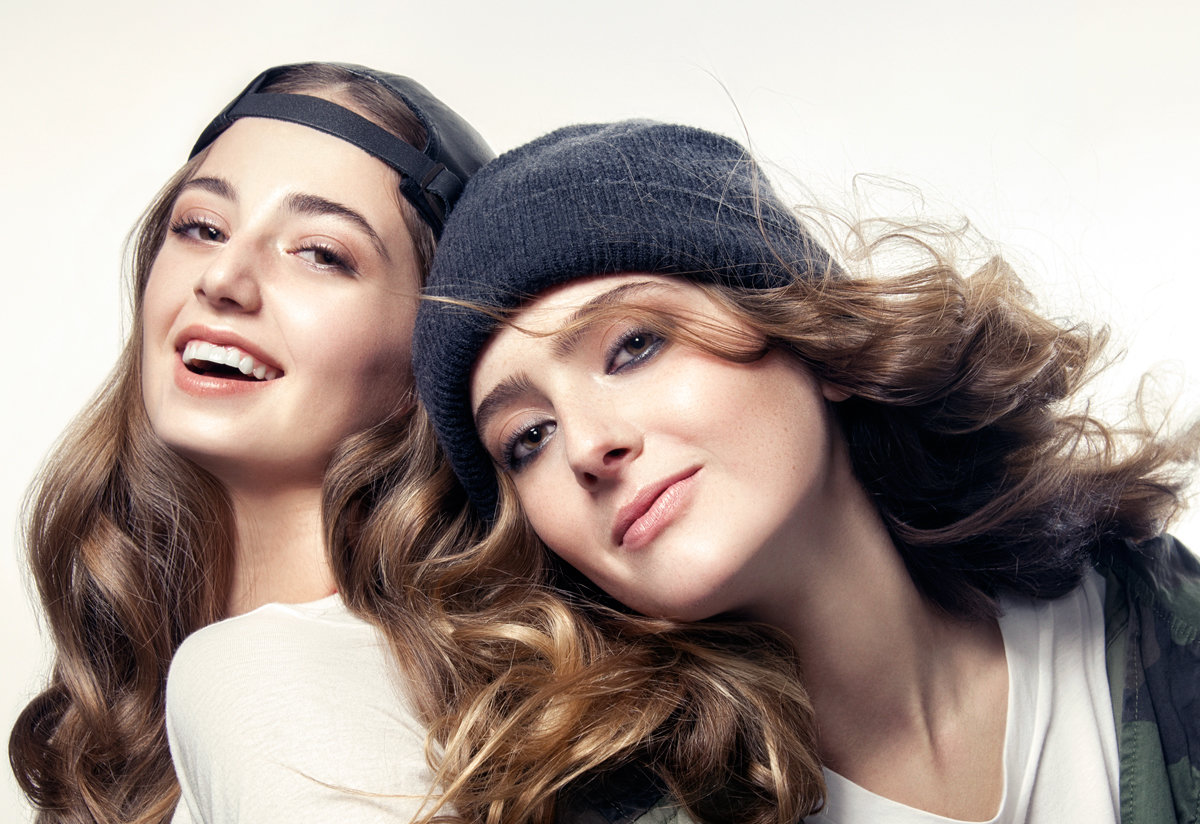 ---
For a night look, I choose a darker color in the crease for a more intense, smoky look. I love to wear a nude lip when I smoke out my eyes ☺ –Taylor Frankel, Nudestix co-founder
If you have an oily lid you'll love the magnetic eye color highlighter/base. –Ally Frankel, Nudestix co-founder
---
Ally is wearing: Magnetic Eye Color in Moon as a lid base, Eye Pencil in Shimmer as a brow highlight, Eye Pencil in Gold on the crease and as liner, and Lip & Cheek Pencil in Soul
Taylor is wearing: Eye Pencil in Shimmer as a lid base and brow highlight, Eye Pencil in Gold in the crease, Eye Pencil in Smoke as liner, and Lip & Cheek Pencil in Whisper.
Reviews

I love this product.
I just recently got this and I already love it! The shade is a perfect whole eye highlight; I like to put it under my brow bone, on the center of my lid, and on my bottom and top lash lines, concentrated on the corner. It comes with a convenient sharpener and a smudger, which makes this a quick and easy to use.

Some problems with this one...but still worth a look
I was really excited to try nudestix. I've been a fan of NYX's shadow pencils for a while, but the packaging is kind of flimsy and the product was a bit oily for me. So in comparison to the NYX this is a vast improvement (It also costs four times as much so you'd hope so!). I also have Makeup Forever's long wearing shadow stick and Sephora's 12 hr jumbo eyepencil for comparison. The product is closest to the makeup forever in that it goes on smoothest and is easy to blend. At this price point, that's what I would expect. It is superior to Makeup Forever because it's a pencil that you can sharpen, while MUF is a roll up that gets a blunt tip fast and after 10-12 applications you need a brush to get the corners of your eyes etc. So far so good. So why am I not raving about this product? Well, for one thing it doesn't last on your face. I bought the shimmer to use as a base under other shadows, and as an eye brightener, and it's really only average for that purpose. The nyx products are just as good at that task at a quarter of the price. I have oily lids, to be fair, and will probably try the magnetic formula when I get a chance. Also the packaging as wonderful and slick as it is, was problematic. The tip on the smudge end of the stick was not actually glued down so I have to fuss with it to get it to work. I could return it, but I will probably just glue it myself. This nudestick is about two inches longer than the lip/cheek one, because of the smudger and that means the tin is even bigger. This you could actually use as a pencil tin or a brush case. It's huge.
The sharpener is excellent. It cleaned up the mess I'd made of my NYX and Sephora pencils with a cheap sharpener. I can see myself getting maybe one more nudestix and then filling in with other cheaper products and carrying my whole face kit in this larger tin. As usual Beautylish's customer service is nonpareil. My order arrived fast, was wrapped like a little hipster gift and included a hand written note. Awwww. You guys are the best!
---