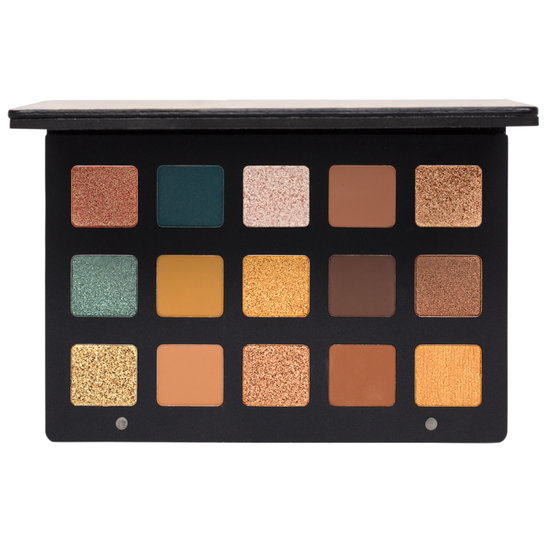 Rollover image to zoom
Reviews

Favorite palette- a must buy
This was the second ND palette I purchased. I loved Sunset and I was nervous about buying the Gold palette because of the price and I was afraid it would contain too many dupes with Sunset. I'm so glad I purchased it bc it's my favorite palette hands down, I use it almost every day. It looks like the colors are similar (lots of different matte browns and gold/bronze shimmers), but in fact, the colors have really interesting undertones which show up on my lids. There are 6 mattes, a chroma crystal top coat, three shimmers, three metallics, a duochrome and a foil gold. The textures are what really make this palette stand out. I can create so many looks with just a swatch of color over the lids and a dip of shimmer in the center; or I can create a more complex look with the different textures. Also, the undertones of the colors create beautiful variations.
Additionally, the teal colors are a great addition to the golds, coppers, bronzes, mustards and variety of brown shades. The duochrome of gold teal is stunning on the lid.
Overall I've used this palette more than Sunset and am constantly inspired by it and reach for it above all my other quads and palettes. I'm truly happy I purchased it.

Excellent
I'm now getting into eyeshadows and this palette is everything! It has the colors that I pretty much use all the time which are gold and brown. It came in excellent packaging and wrapped up wonderfully. The colors shows up great on WOC.

So many looks
Great palette, you will never run out of gold options! (Best to use some glitter glue or eye primer for some of the shades). I would have loved a couple of green eyeshadows in this palette then it would be perfection. Once you buy one of her palettes, you can't help but buy more because of the colours and quality she produces.
---