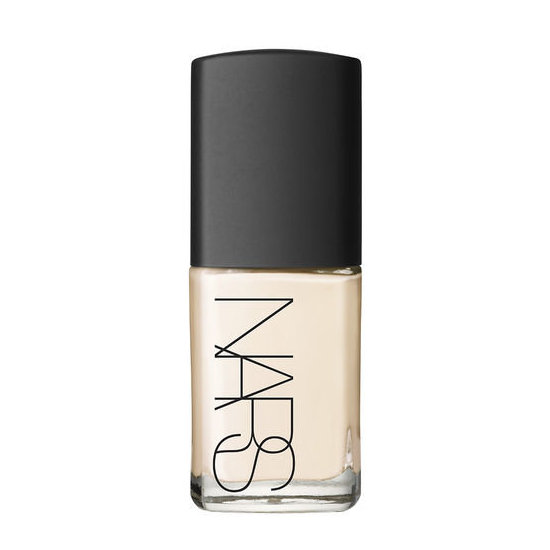 Rollover image to zoom
Reviews

One of the best
I have a really hard time finding good foundations but this is one of the best I've ever used!!! It goes on super easily and doesn't leave clumps... And it also looks really good and has an awesome flow, just like the name suggests. I would defiantly suggest it.

Favourite foundation!
I have used quite a few drugstore and high end foundations in the past. I find that it is very difficult to find one light enough for my very fair skin, but Nars shade in Siberia nailed it! It is a perfect match. This foundation is medium to full coverage and is very buildable. It makes your skin look flawless and never cakey. I feel like I'm not wearing foundation at all and it lasts all day with a setting spray/powder.

Full coverage liquid gold!
I love this product. It was the very first time I only had to use one foundation instead of two to get the right shade for me. I got it on sale and snapped up two backups. It is on the thicker side of foundations but easily feels like I am wearing nothing after a couple minutes. It lasts me about 8 hours before touch up is needed. I am acne prone around my chin and have had no problems with clogging with this product.

Amazing
Sure, the name is a bit deceiving considering this foundation in medium to fuller coverage, but I bought this foundation well aware of this. Amazing colour ranges, I am a NC5 and Siberia is the lightest shade, a perfect shade for my snow white skin, it has strong yellow undeertones, lasts really well, (up to maybe 8 hours) - I have oily skin, so it does tend to fade around my t-zone depending on the weather etc, gives an amazing glow to the skin and is great for people who have acne prone skin like myself if you want to mask spots without making them look dry with matte cakey foundations and therefore more noticeable.

My Favorite Foundation
I originally purchased the matte version of this and it was a disaster! After a few recommendations, I decided to give NARS another try and to go with the Sheer Glow foundation. This foundation goes on smoothly and is really buildable. I apply this with a flat foundation brush. The coverage is light to medium and looks really natural and glowing. It lasts all day and makes me feel flawless. This foundation is great for everyone but especially for paler skintones. Recommended!

Awesome!
My friend was joking around that I was so pale, I belong in Siberia. Then we went to the store together and we saw this in the shade Siberia. We had to try it on. It was amazing! We put in on my wrist over a freckle and it made it disappear. The color was great and it matched me perfectly. It's really hard to find a foundation that can compliment my very pale skin. I'm asking for this for Christmas!

FANTASTIC!
I love this foundation! It's medium coverage, but definitely buildable. I have dry/combo/sensitive skin & my skin feels super soft & hydrated, but the oily areas aren't affected. My skin looks luminous & natural, not oily. Love this especially in the fall/winter months. Worth every penny.
---