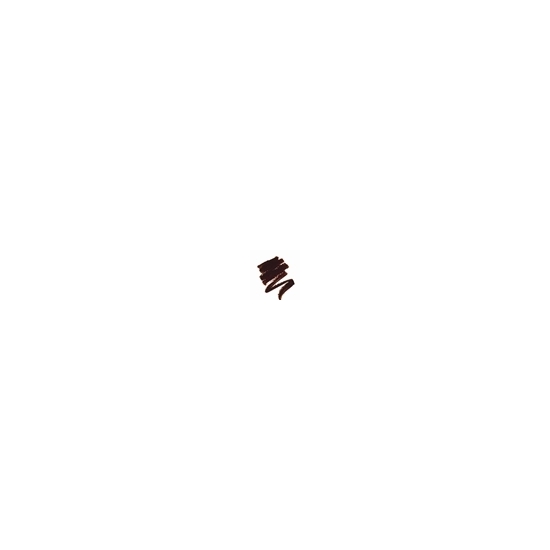 Rollover image to zoom
Reviews

Almost perfect!
For the longest time I was really into using dark brown eyeshadow for my brows and it looked great. But more recently I've turned to pencil to get the most natural, yet sculpted looking brows. There's a little more wiggle room and room for error, and it takes less time with pencil I find. I still want the ABH Brow Wiz but can't justify getting something that pricey for mere brows. So I scoured the drugstores for the best brow pencils and really took to the NYX Autobrow pencil. I loved the smooth application and durability. However, the Dark Brown was very reddish, and lighter. A little annoying. So I ended up trying this. I was amazed and happy to swatch this pencil and see how dark brown it was! The color is more accurate than the NYX Dark Brown, and it almost has a yellow/green undertone to the brown color, which I slightly prefer to the other more auburn one. However, the nub doesn't retract very well like the NYX one so I'm afraid it will get smushed or damaged. Also, these pencils are much creamier than the NYX one and more prone to clumping my brow hairs together. The NYX one had a smooth glide to it, but never clumped me up like the MILANI one. I do like the brush and its great for fluffing the top of my brows up. The clumping is fine if you spend more time to even things out, but I did enjoy the relative ease of my last brow product of choice. MILANI is still one of my current drugstore faves, so I'm not gonna fault them on a possibly outdated formula. I would rather have something more creamy than dry and crumbly, afterall! I still yearn for the Brow Wiz but this is nice in the meantime.

awesome
I love mililani products very high quality at reasonable prices compaired to other make up company's I have tryed. Umm I use it with the milani brow fix to fill the brow if you have thin brows. If the brow is thick then the pencil is perfect. Remember nothing looks right at first Practice makes perfect<3

Everyday Use
I use this pencil everyday. I love that it has an eyebrow brush on one end and the pencil on the other end. I have it now for 4 months. I would say it last about 5-6 months. The product glides on smoothly. I brush first, then apply and brush again after and it helps it look more natural.
---