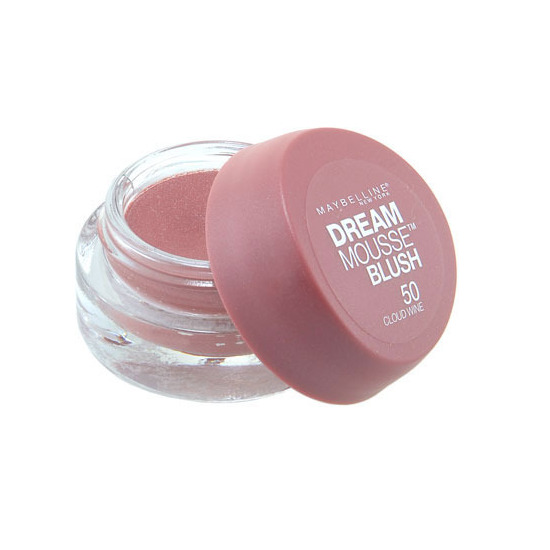 Rollover image to zoom
Reviews

cakey and gross
just what the quick take says. and its weird. it'd be better as a dessert than a blush. and its so hard to blend!! i'll pass!! i hate all this mousse crap. leave the mousse to the cakes.
haha i just realized.. mousse cake.. cakey blush.. maybe that's what they were going for?

Mary Anne M.
Jan 23, 2013
Lightweight Blush, but Doesn't Set...
I owned this blush in three shades—Cloud Wine, Coffee Cake, and Peach Satin. I loved the lightweight, mousse texture and how easily it glides onto the skin, and I'm certainly happy that it goes on sheer!
However, and I feel maybe it's because my skin is combo-oily, but this doesn't seem to be a buildable blush; it stays sheer regardless of how much I try to layer the color on. I've also had a similar issue with the Dream Matte Mousse Foundation in that this blush doesn't seem to dry and set; it transfers, and slides around during wear. I prefer the new Dream Bouncy formulas over their Dream Mousse blushes, because although they are equally sheer, they are buildable and have longer staying power in my experience. Not much longer, but the packaging is pretty slim, so if I have to reapply it's no problem, whereas the glass jar that Dream Mousse blushes come in is bulky—I keep those at home.
I think these are great to try, and I think those with drier skin types might actually appreciate the mousse formula better than the drier Dream Bouncy formula. But I'm moving on to the newer generation.
---