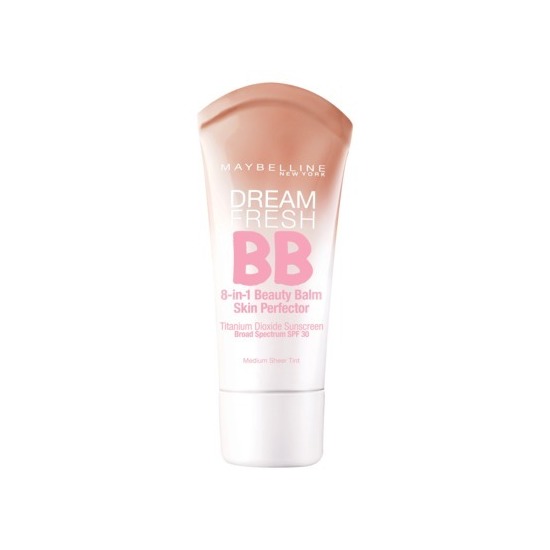 Rollover image to zoom
Reviews

Not the best
I purchased this products after using the Garnier BB cream because I just wanted to try something different. I really don't like this product. I rarely use it and the reason is, like most of the girls have said here, it feels more like a tinted moisturizer. It is not for you if you are looking for medium to good coverage. It can be streaky which I hate. Will not purchase again.

Oh oh oh it's magic⭐️
I love this stuff so much. I have very oily skin and it doesn't make me break out. It's very light on the skin and gives great coverage. I still have the first one I got, which I got it awhile ago. I use tiny amounts which is enough to cover the whole face. I love this BB cream!

Love it!
I have buying this product since 2012, have been using it ever since and I love it! I have oily skin with a bit of acne-prone skin, but it's not to the extreme and I have not had any issue with it. I think it's perfect coverage for my skin and for how I like it. Personally, I prefer a BB cream than a foundation, considering that my skin isn't that great right now. Foundation is too thick for my skin, where as a BB cream is light & perfect! :)

I really love this
I really like this a lot I don't know why people don't like this product it's amazing I love this product so much it protects your skin too I love it so much I have it in medium sheer tint

fantastic for young/sensetive skin
This product is great for young girls or girls with sensetive skin. It allows your skin to breathe, it's easy to apply, it does not look cakey, and it has SPF 15. I recommend this whether you're just starting out, or whether you just want a lighter coverage. It's very buildable.

In love!
I got a sample in a magazine, and honestly loved it. My skin tends to be oily on my eyes and nose. It gives me this dewy look all day and makes me look radiant. And it has SPF and it down feel heavy. It's light and just blends into your skin when you put it on. I reccomend it 100%. I'm going to the store and buying it.
---