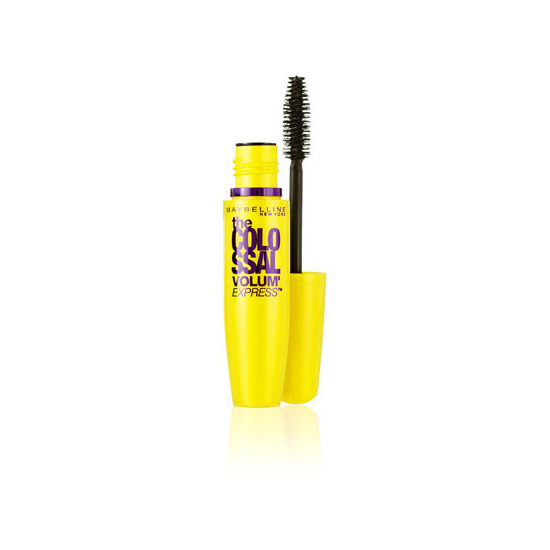 Rollover image to zoom
Reviews

No Longer Available D.
Nov 14, 2011
Rediscovered - NEW FAVORITE!
So, I rediscovered this mascara in my stash. I at first hated it because it clumped my lashes up like crazy! I tried to love it, I really did. So, I put it away. Well, for the past week, I have been loving it! I don't know if it's because it dried out a bit because at first it was a wet formula. It gives me mad volume! I just couldn't believe it! My lashes are thin and a bit sparse so I was really surprised when I gave it another shot again. I am going to be buying this one again because it gave such awesome volume. As for length, it did a little bit. I have yet to find a mascara that does both. It's always one or the other. I really like the wand on this mascara as well. Love the packaging! This mascara does have a rosy scent, so if you don't like scents you might want to stay away from this one. I am sensitive to strong smells and this one doesn't bother me! I would definitely recommend you give this one a try. If it doesn't work for you the first time, maybe come back to it later like I did! =)

LOVE IT SO MUCH I COULD JUST MARRY THIS THING!! ❤👰💍💎❤
Hands down, I really love this mascara! It gives my lashes more effect and volume! Every time I wear this, everyone's been asking me how my lashes are so long! I just say, "I just use the Maybelline Cossal Volum Express mascara is all 😊." I love this! I really do!

MacKenzie B.
Nov 24, 2013
Love it
I only ever buy mascara from Maybelline, and this was my latest purchase. I absolutely love the volume it gives me, and the length is just incredible. In the top 3 favs! Like all of their mascaras I find there is a lot of product on the brush for somebody who likes to apply 2 or three coats. I always get best results when I wipe product off the wand first, then use. I'll be repurchasing, and I definitely recommend it. :)

LOVE
I absolutely love this mascara! This is the one I use daily! It lasts for a long time and doesn't come out clumpy on to my lashes. It makes them looks fuller and longer and it's a really deep black so it really highlights my eyes. I love this product because not only is it substantially cheaper than a lot of other mascaras it is also a lot better and isn't as clumpy as most ones

HG mascara
I haven't stopped using this since I purchased my first one years ago. I have in between used other mascaras to try them out but always end up back to my HG mascara. I love this stuff, My lashes are long and this just coats them evenly making them look full and fluttery without clumping. It really fans out my lashes and creates the perfect look without the need for me to wear false lashes. I have been through many tubes of this and can see many more to come.
---