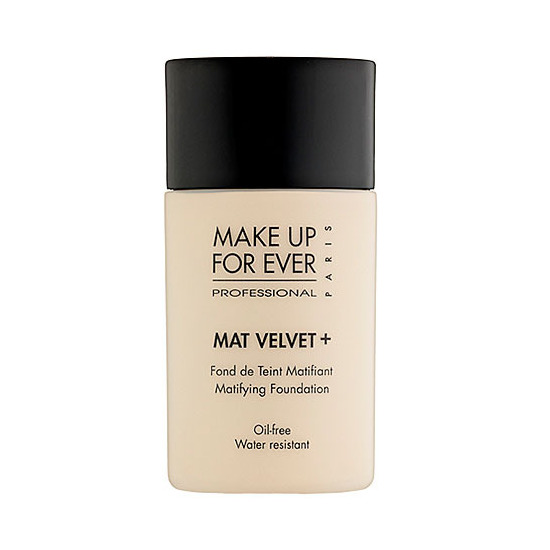 Rollover image to zoom
Reviews
ONLY foundation for oil control
Love this! This is the best foundation I've found so far that works on oily skin and doesn't change color/oxidize. I have super fair skin so that's important--I need my foundations to stay the color I picked out! I use this everday--my favorite by far!

Best Foundation I've Ever Used
Finally a foundation light enough for my pale skin! It doesn't have any SPF so it's great for photographs. I have slightly dry skin, and I just use bio oil on my face to work as a moisturizer before applying this. I also have quite red skin, freckles, and occasional breakouts which this covers amazingly. Almost every foundation I've used leaves horrible crease lines where I smile, but this one doesn't which makes me fall in love with it ever more. I apply it with a beauty blender and the finish is amazing and smooth, and I think I am done looking for my perfect foundation :)

This foundation is fantastic. I absolutely love it. I am very pale and I find it very difficult to find a foundation that matches me without oxidizing over a period of time. I also have pink undertones as well as freckles which adds to my trouble of finding a good foundation. I personally feel like this foundation neutralizes the pink in my skin and gives me an amazing coverage and helps hide my freckles. I love full coverage foundation and most that I have tried are very drying,which my skin is already very dry and I really don't need that, and I find this doesn't dry my skin out anymore than it already is. I use the Estee Lauder "Hydrationist Moisture Creme" and my Laura Mercier Hydrating Foundation primer with the foundation and it works marvelously. I give this foundation a 10 out of 10.

FLAWLESS!
This foundation leaves my skin looking flawless. I would say for me it's a bit more than a medium coverage foundation. It says it's matte, but it's not a chalky dry matte finish. My skin looks natural. I always get tons of compliments when I wear this. Lasts all day & even my blush lasts longer w/ this foundation.

Pretty good
I like this stuff for a few reasons, biggest one is that it doesn't make me break out. I like the amount of coverage and it is mat without looking super dry or sucking moisture out of my skin.
Pros: Good coverage Doesn't bother my very sensitive skin looks natural if not applied too heave
Cons: Can look powdery if too much is applied 15-alabaster is the lightest shade and still slightly darker than my natural skin color :/

This has good coverage and staying power on top of a primer. I like that the coverage is buildable, and that I don't really need to use a concealer for my blemishes. Unfortunately, this -- the lightest shade for my skintone -- is a smidge too dark on my uber-pale skin. I also find it feels a bit dry on the face throughout the day.
---