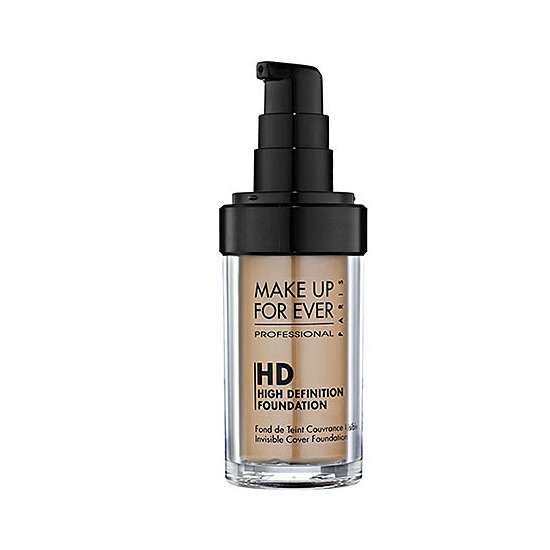 Rollover image to zoom
Reviews

Holy grail. Absolute holy grail.
This foundation is perfection. It applies so perfect with my beauty blender. It's absolutely amazing. They have a great color selection - 25 or so colors! It did oxidize on my skin a tiny bit but not enough for me to give it less than 5 stars! I have dry-combo skin with active acne and tons of dark scars but it gives such an even tone, doesnt make me look shiny but looks so natural; after 3-4 hours it looked like i had just put it on. Its perfect.

Not good for oily skin
Its an ok foundation for me its a a good coverage but its not good for oily to combination skin it leaves a super greasy finish had to blot my face like 3 times a day and powder up I just wont recomend this to a friend with oily skin probably a good for dry skin :)

Katherine H.
Nov 14, 2013
Good for dry skin !
I have dry skin and recently got this at Sephora. I picked this foundation because it says that 35% of the foundation is moisturizing so I thought it would be good for my skin type. And it's amazing ! Feels so light, has a wonderful coverage and looks very natural. I sinply love it. I was a little afraid of the price because it is my first high-end foundation but a little goes a long way ! Definitly be re-purchasing this again.
Natural look
I bought this foundation coz I wanted a product that looked good in photos, and this one does the trick without making you feel heavy or cakey. Its worth the price but to be honest I use it only in especial occasions and keep the Revlon color stay in the daily basis.

Best Foundation I Ever Used!!!
I have used a lot of foundations...from MAC Pro Longwear SPF 10 Foundation to Sephora Cover Skin Foundation (391A).
The MAC Pro Longwear SPF 10 Foundation was an okay product and the Sephora Cover Skin Foundation (391A) was a watery product. I wanted something with a flawless finished. I was suggested Make Up For Ever Invisible Cover Foundation HD Foundation and by the first use I was in love with this product. It doesn't feel heavy on the skin and it bends in well. I was very impress!

AMAZING!!
MUFE makes it so convenient for beauty professionals to custom mix & blend their foundation shades with one another to make the match for any skintone! Coverage is on the medium side in my opinion when it comes to this product. But overall I can't complain since this is 1 beauty staple that I highly recommend. <3

Jacqueline B.
Mar 22, 2012
I love this foundation! It is so smooth and has great coverage. The only downside is that it is VERY comparable to the Revlon Colorstay Foundation, which is about 1/3 the price of the Sephora brand! I would still recommend it if you're looking for a higher-end foundation, but Revlon is always a great substitute.

TRULY INVISIBLE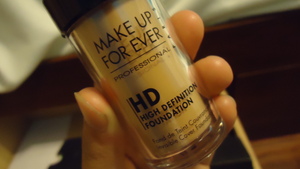 One of my favorite foundations. I've had this for a while now and I've been absolutely loving it. This coverage is medium - full coverage and can sheered out. When applied in a certain way this can looking truly invisible. Personally I apply this with a damp sponge and it gives me such a flawless yet natural look. This is my go to foundation when I'm taking pictures/videos. This finish natural satin. My only problem with this foundation is I tend to get a little oily after a few hours of wear and usually doesn't last the entire day, also this is quite pricey ($46 CAD). Overall this is a very good foundation and gets my seal of approval. Best of all...no breakouts. Definitely recommend this product.

BEST FOUNDATION EVER
i've tried a lot of foundations: nars, mac, clinique, fit, revlon.. the list goes on! and this is BY far the best! the coverage is great on my skin, it doesnt feel heavy, it doesnt rub off on all my shirts or on my boyfriends shirts, it looks AMAZING in pictures and doesnt make me look "ghosty".

Great Product All Around
After reading all the hype about this foundation, I knew I had to try it. It took me a while to finally give in and get it though, since I already had two foundations that I love. I'm glad I did though because this stuff is awesome!
The application is incredibly smooth, and a little goes a really long way! I generally only use around half a pump to one full pump, depending on how much coverage I want. Although it is not a full coverage foundation, it is definitely buildable; I recommend to only build it up where you need it. It looks flawless once on. The lasting power is very good as well--mine lasted around 9 hours before it began to fade.
The only reason this is not my everyday foundation is because I actually prefer some of my flaws to show through during an everyday situation. I'm just weird like that, I suppose. Otherwise, this would be my HG foundation, for sure!
---