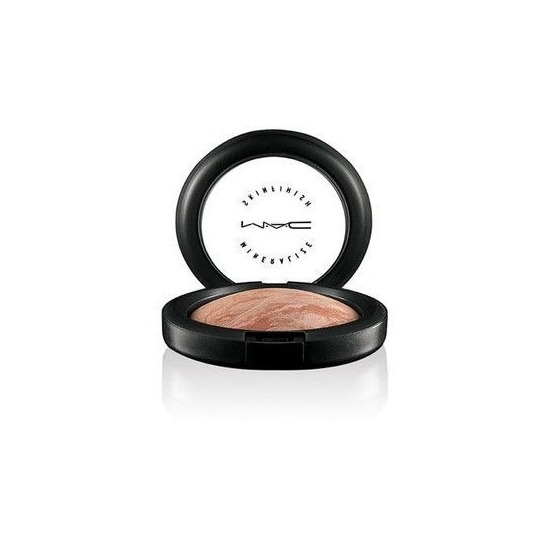 Rollover image to zoom
Reviews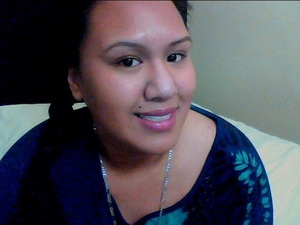 I just bought soft and gentle 2 days ago and used it on my sister and on me. and it just had that wonderful glow natural look to our skins. ITS WORTH THE MONEY TO SPEND. this really inhance my make-up look.
but if you don't like it you can alway return it with either having the receipt or the box with the return sticker they put on it.
cost- $30.73 That's with tax.

Everyday use
This highlighter is perfect! I abseloutely love highlighters and this is good because its buildable and very soft and pretty. The one bad thing about it is it doesn't last that long. At first i thought it was a waste of money but it was definately worth the purchase. I use it everday on top of my blush! Super pretty!

Joanne Mariel C.
Jan 05, 2012
A little goes a long way!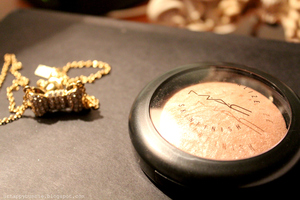 Soft and Gentle is peach with a hint of pink with gold shimmers in it. It is so pretty that it gives you such a wonderful, healthy glow. The texture is smooth and it is very pigmented. Very little goes a long way with this particular product because it's very shimmery so be wary.
You can always work with the shimmer and not go overboard when using it. I love to use my Sigma F40 Bunny brush to apply this. I think this is perfect for a healthy glowing look especially that it is winter now and I really like how it looks on me. I must admit that there are a lot of drugstore dupes for this one but I like having this particular product. I'm not sure if I would repurchase this though as this would probably last me for a really long time and I also like trying other products so I might end up buying other highlighters.

What are you waiting for?
This product is worth every penny. Having oily skin i like to stay away from anything shiny but MSF Soft & Gentle, make your face look so glowy and healthy its amazing.
If you only could own 1 highlight, this is it!
I still remember the first time I bought a highlight that wasn't for my kit, it was MACs Soft and Gentle. I'm very very fair, but tan easy and can get pretty dark, this shade looks great no matter my skin tone. It's truly a Holy Grail. It can be built up for a blinding glow, or softly applied for a lit from within healthy look.. This is a RARE champagne tone that looks lovely on fair skin and is still visable (though I must be honest and if you're very pale, since this isn't an icy silver, it's not gonna be seen from space, but it IS GORGEOUS AND PROBABLY 1 OF THE ONLY IF JOT GUARANTEED THE PRETTIEST CHAMPAGNE HIGHLIGHT FOR PALE SKIN) Because this is made from the same formula as their mineralize skin finishing powder, it doesn't seem to accentuate texture the way alot of other Highlighters do. It also blends into the skin, instead of sitting on it, leaving a beautiful finish. This can be used after powder, or on top of a liquid or cream highlight. You can use a dry brush, or one spritzed with MAC Fix+ (glycerin, distilled water, and rose water)
Final note- this is a must. It's a classic, it's a Holy Grail, and the OG of Highlighters

Perfect Highlight.
I have not been able to find such a beautiful highlight so far. I have tried it on light medium and medium skin tones and it looks amazing. It is the perfect color and the perfect shine to give the beautiful highlight. You will not regret buying this.

LOVE LOVE LOVE
As an MUA I know about all the most popular highlighters, I have used the highlighter in sin from Urban Decay and High Beam from Benefit because they were the best in my opinion. This blows them WAY out of the water! It has a beautiful color payoff, looks totally natural on my fair skin, and feels weightless! It is the triple threat of highlighters in my opinion. I suggest heading to your nearest MAC counter and having one of the excellently talented women color matching you to the shade that is ideal for you.

I had read so many lovely reviews on this highlighter. It was one of my first M.A.C purchases and I'm glad I did! It is such a lovely champagne color, I use it to highlight my brow, inner corner, apples of my cheeks. I've even used it as a eye shadow. I cannot wait to collect more mineralized skinfinishes.
---