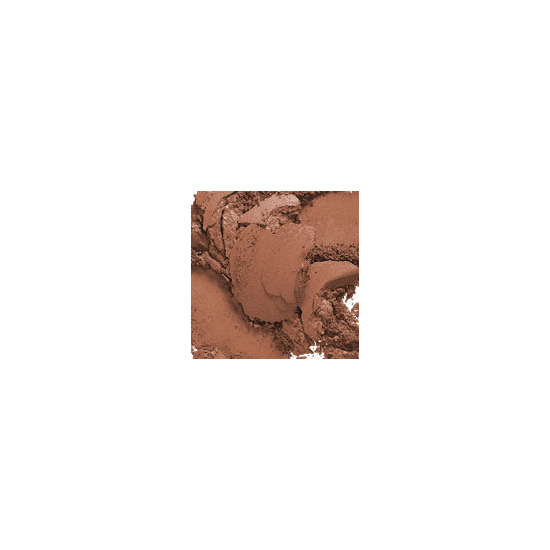 Rollover image to zoom
Reviews
Fantastic powder
Great to use on top of liquid foundation or just by its self if you want a low maintenance look. It has a light to medium coverage. Very natural looking. I have some dark spots and by its self it does a good job blurring them. When I use it with a concealer my face looks almost flawless.

Gives a nice smooth finish to your make up. I love this. It has a very light coverage so don't use it without foundation. It is made to be put on top of your foundation or tinted moisturizer. It is a must for me and i think retails for 26$

Natural Low Coverage
I don't need a lot of coverage and needed lightweight powder. I used the Mac sheer pressed powder in the past but was recommended this which gives a better natural finish. When i do wear foundation I also use it along with this powder and makes my face look flawless and natural.So if you need low coverage for everyday this is the perfect product!! It does not come with sponge/powder puff or mirror for on the go but other that I love it.

Silent Gaze K.
Jul 11, 2011
I just love MAC Mineralize Skinfinish Natural!!! This is the best product I have ever purchased, I was really getting fed up with MAC Studio Fix Foundation powder it was to much and heavy feeling on my face. So a couple months ago I decided to use Skinfinish in Dark and I just love it, it makes my skin look flawless and clean. I use concealer on dark spots on my face, than I go over the concealer with Skinfinish and I am good to go. Skinfinsh evens out my skin tone, and I get great coverage as well. I aslo use Skinfinish as a highlight when wearing eyeshadow or right above my cheeks. Skinfinish is a good product that you should purchase.

❤️❤️❤️ STAPLE ITEM!!!
One of my top ten "must haves". This product WILL give you the natural, airbrushed, clean finish everyone's looking for! Since switching to this product from the MAC Studio Fix, I've gotten nothing but compliments and inquiries about my preferred make up brand. The Studio Fix is not terrible by any means. This product is just much lighter (not nearly as dense and heavy).

This is worth the money and is so perfect. It's just so good to use when you need to quickly leave or a natural look or for setting your foundation. I use it for all purposes and this helps control my oil and shine after a few hours & looks just like my skin. Plus I got no break outs usually I do using powder type makeup. Love it !!! Try it !
---