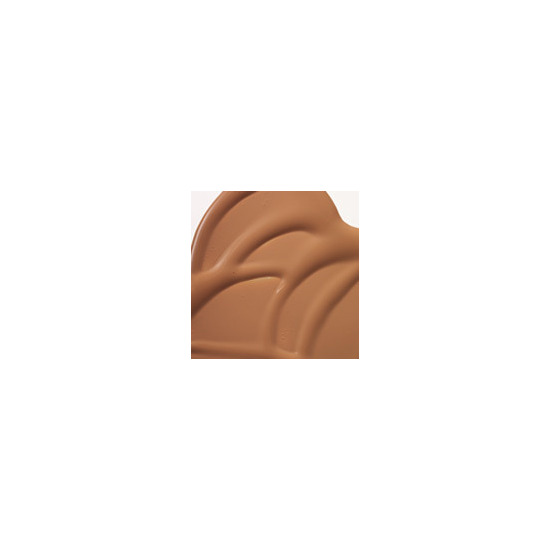 Rollover image to zoom
Reviews

Best Foundation From MAC
I recently bought this foundation because my Revlon Photoready ran out. I really liked that foundation outside of the slight glittery finish to it. I went to MAC to try out a foundation. I bought the Pro Longwear first in I think NC 50. Or maybe NW 44-45. I thought I liked it until it oxidized after wearing it for about an hour or two. It looked like I was wearing a mask. I liked the finish but the color just looked awful so I returned it. I went back and purchased the Matchmaster in 7.5. I had a hard time choosing between that and the 7.0 inside of the store. I went with the 7.5 got it home and swatched in on my hand and it appeared really dark so I thought about exchanging it for th 7.0. Then I tried in on my face and blended it out really well. It was the perfect match. I guess the technology of the translucent powders adjusted to my skintone and matched up really nicely. This does look alot like your skin but better. Its light enough to not feel like you have anything on but moderate enough to cover your small imperfections. What I like best is that it does not oxidize and turn too red, orange, or yellow. My skintone is mostly nuetral but has a slight yellow undertone. So most of the MAC foundations do not look good on me. And the SPF in it does not give you that awful gray cast look in photos. My skin tends to get oily throughout the day and this keeps the oil at bay. Overall I like this foundation and would recommend it to people that have oily skin.

Nice....but not worth all the hype.
I only gave this a 3 star rating because this foundation doesn't work any better for me than what I am currently using (Revlon Colorstay in Caramel). I can't justify spending all my money on something that doesn't work any better that what I have.
When I visited the counter, I only had on the Colorstay and the MUA thought that I was already wearing MAC product! She gave me a generous sample of the Matchmaster in 7.5, which is a great color match for me to try at home. Honestly, on my skin, it looks exactly the same as the Colorstay. I put 1/2 of the Matchmaster on one side of my face, and 1/2 Colorstay on the other and no one could tell the difference! I wore it back to the same MAC salesperson and even she couldn't tell that I had different foundations on my face! She was great and told me (on the quiet) that she couldn't recommend that I switch to MAC. Why spend the extra money just for the name?
I used it for 2 weeks straight and didn't have any problems with breakouts, oxidation or melting. I did need to touch-up the T-Zone a couple of times, but nothing major.
The Matchmaster is nice, it blends well and the color selection is fantastic. I truly believe that for people who don't have the same luck I have with Colorstay or other foundations, this may be the one you are looking for....good luck!

surprising!
i usually dislike MAC foundations for my skin, they're too yellow, too pink, too dark or too light...so this was a relief, since my first day trying it its been my go-to foundation. its a demi-matte, buildable medium coverage foundation and literally last all day with a primer & setting powder for me!

STAYS ON ALL DAY!!!
I am a MAC fiend....almost all of my products are from MAC but i don't necessarily rave about ALL of their products. This is THE best foundation MAC has ever came out with. First of all i am a NW43/NW45/NC50...and i use the 7.5 in matchmaster...it was very easy to find my match. The coverage is definitely buildable i wouldn't say too heavy. I use it with my flat sigma F80. I always moisturize and use Prep and Prime before with strobe cream on sometimes. So I end up with a dewy glowy face and it looks natural!!! It is 33$ at macy's and definitely worth every penny. The bottle will last you long i don't use make up every day but i have owned mines for around 5 months now and i am not even half in the middle of my bottle.

Good Product
I purchased this product because I didn't have a decent foundation. The one that I had been using was too dark and I had to use it sparingly. I tested this in 8.0. I loved it except it was too dark. This product oxidizes on me terribly. I later got a sample of the 7.5. This one turned out to be true. It matches very good. I have very oily skin and as far as shine is concerned I still have to work with that. Overall, it is very doable. This product oxidizes so, if you are a perfect match when you put it on and at the end of the day it turns orange or dark then you may want to go up a shade. I would advise getting as many samples as it take to find your color because at the end of the day you are spending your money.
---