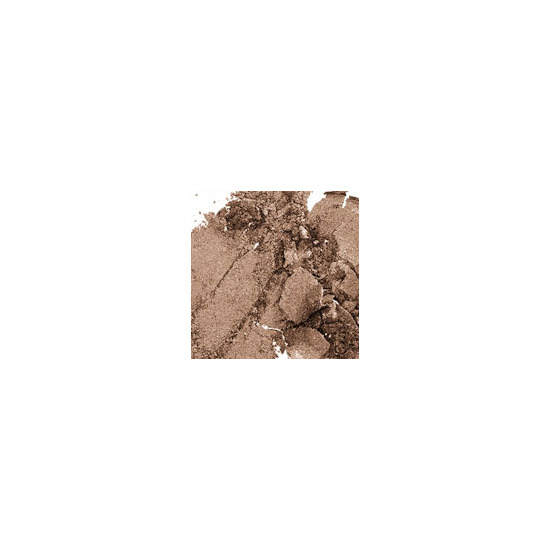 Rollover image to zoom
Reviews

THE best Lustre MAC has to offer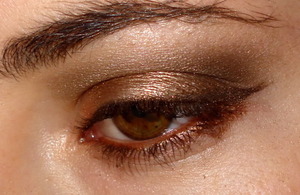 When MAC's Lustre line came out, I was not a fan. Too glittery, too much fallout, no pigmentation. I tried MAC Idol Eyes (another lustre) first and didn't like it, so I was hesitant to try more from that line.
When I went back to the counter to exchange the eye shadow, I saw Tempting, a gorgeous honey-dipped bronze. The color was SO beautiful, but I was apprehensive after reading it was a lustre and seeing its coarser texture. On a whim, I decided to give them a second chance so I purchased it.
The next day, I wore it with a neutral base and some black liner and I was WOWed. Such a simple look made my eyes glow. My brown eyes became amber, and tempting brought out all the good gold bits. I also experienced no fallout! It was a miracle of cosmetics! It is the perfect bronze shadow for me, and has just the right balance of gold and orange (in comparison to MAC Woodwinked, which was WAY too orangey toned). I happen to like shimmer, frost, and glitter, so I was okay with the amount of shimmer in this shadow. If you like subtler colors, this may not be for you. I'd think that it would look beautiful on neutral-warm skintones, but since I am neutral-cool toned, I recommend that anyone try it out because you never know.
(I'm wearing it on the lid in the photo, pictures don't do it justice)
***Please see my review on Sumptuous Olive for a quick and general overview of MAC eyeshadows

Very Tempting
LOVE this colour! I'm really into bronze and gold looks so this is a must for me. Tempting is a light, shimmery bronzey gold colour. It's not your typical bronze colour because it is more on the lighter golden brown side than a rich deeper bronze but it's gorgeous all the same. You can use it as a medium tone in a dark bronze eye or as an all over wash for a neutral, day time pop of brown with some pretty shimmer.
---