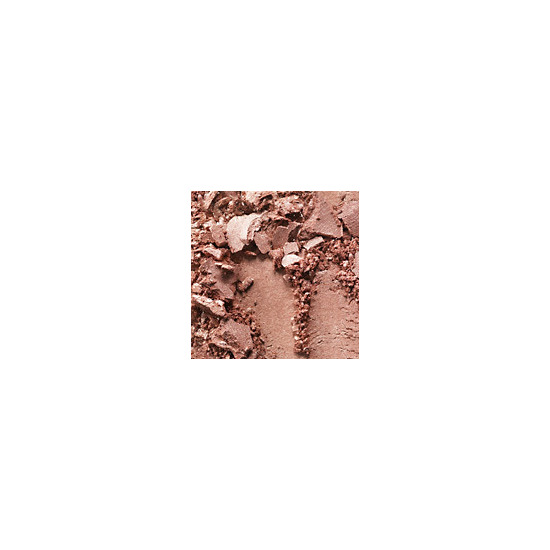 Rollover image to zoom
Reviews

LOVE! This color is a perfect all over the lid color that would work any day on any skin tone! It adds a nice shimmer to the eye which really makes it pop! It looks great just alone with some mascara and eyeliner, as well as a color in the crease I usually go for a matte brown like macs sable or soft brown. This is perfect if you are new to mac shadows because it's so versatile and you will get a ton of use out of it!

Great everyday colour for green or blue eyes! Soft and pretty.
This is a favourite e/s. I use it a lot for bridal work as it really compliments green and blue eyes due to it's slightly orangey hue. It's shimmery without being too much for a more mature eye and it's pigment is really pure so you don't need to apply a lot of product to get a great effect. Works really well on top of Mac Paint Pot Groundwork with Mac eyeshadow Cork in the crease. Also a great colour for Asian Bridal too. I would reccomend using a base with this and all powder eyeshadows to avoid creasing from the warmth of skin. Beautiful colour. 10/10

This is a great basic shadow for a simple everyday look or incorporated with darker shadows for a more dramatic effect. It's highly pigmented and because you don't have to use so much it lasts a really long time. Plus buying the refill pan for a custom palette is cheaper than to get the individual pots!

Great Eyeshadow!
I got this eyeshadow a few months back and I use it all the time! It works great all over the lid or in the crease (for lighter looks). It's very pigmented and works great with my skin tone year round. The only thing that kind of disappoints me is the fact that I have found some drugstore dupes of it for $10+ cheaper! But I still think it was well worth the money.

awesome!
A few years ago, I purchased my first MAC eyeshadow and this is it. I have had so much more of these because it is just that amazing. It is a amazing eyeshadow. Its the best all over lid color. It has a veluxe pearl finish which is honestly my favorite finish from MAC eyeshadow. This neutral peachy goldish color is the best eyeshadow from MAC that MAC has ever created in my opinion!

Great for everyday
This shade is my everyday eyeshadow, and one of my favorite MAC eyeshadows in general. It's a gorgeous golden champagne color, and it would work on any eye color/skin tone. The pigmentation is amazing, and I barely need any for all over my lid. You can also use this in the inner corner of your eye to brighten up your face and open up your eyes. This is just such a classic shade, and I know I will repurchase this again and again.
---