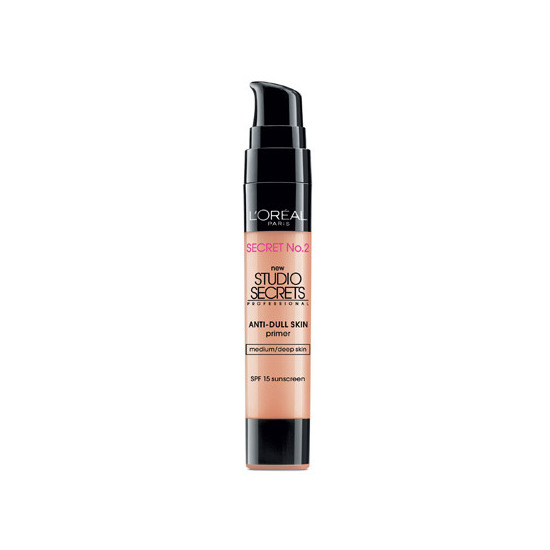 Rollover image to zoom
Reviews

PLEASE USE IT CORRECTLY
To be honest, I have disagree with a lot of reviews about this product that has been posted all over the internet. I purchased this product 6 months back after it caught my eye in the store. I watched many Youtube videos as to what it was before I bought it. Even by watching the videos, I knew this was not a regular primer and I think this is where everyone frustration came in about this products.
1. This is not an all-over-face primer. This is color correcting primer, so use it only in areas where you need to color correct. But this should be a no brainer because the same rules apply for all color correcting concealers.
2. Depending on how bad your dark circles or redness is, this primer is not to be used alone but in conjunction with something that is more medium to full coverage. The consistency is very liquidy and ment to be blended out.
3. Everyone complained about the shimmer when honestly I believe that's what separate the drugstore from high end, the fact that most drugstore products contain shimmer. Duh. But honestly, the shimmer is subtle and if they were to make this product without it, then the anti-dull purposes would be void. If you find that it is too shimmery, then that means you used too much product. The light reflecting properties of the shimmer is what brings the glow to your face.
I bet if everyone would use it correctly and pair it with their favorite concealer, they will find that it is actually a very good product.

This product solved my issues with my undereye circles. First I only apply it under my eyes because I watched youtube videos that made it clear to me that this was NOT a full face primer and should be applied to the areas that need brightening. Second, I don't use this on it's own. The product is orange-y and not congruent with my skin color. I used a full/medium coverage concealer on top of it and it seriously makes me think, "what dark undereye circle problem?" One thing that you have to be careful of is to not apply too much of it (or the concealer) because it will crease on you. And as for the shimmer/sparkle. It's a non issue when I apply my concealer. You can notice it a little bit in pictures but it's not a distraction it enhances the pictures.

I automatically went to buy this when I was watching a video by Pursebuzz about how it helped in conceal dark circles. I bought it and received the product later on by mail. You can definitely control how much you get. If you push all the way down on the pump you'll get a lot if you go slowly, you'll get the amount you want. When I tried it for dark circles. It didn't work. The product has tons of shimmer and it leaves an apricot color behind which I feel its hard to blend aswell. I feel the product dries too quickly which makes it hard to blend and if you don't blend good you'll be seeing apricot color stains around the area. I was not impressed and I wouldn't recommend it.
---