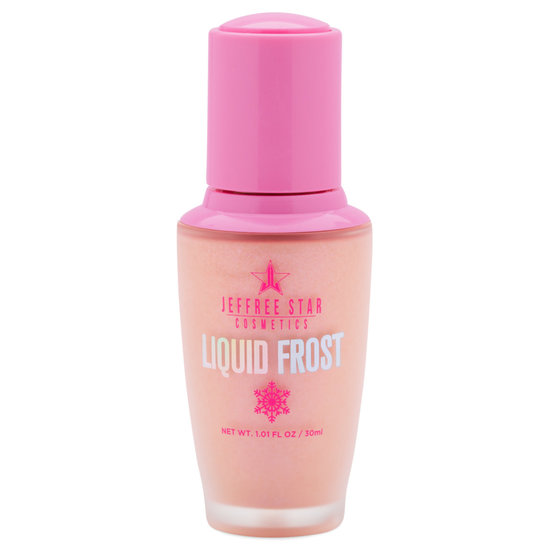 Rollover image to zoom
Reviews

I love it more than I imagined!
Frozen Peach! A gorgeous color that definitely does surprise you when applied and spread out on the skin giving pink and purply sort of glitter-flecks. I have a blue/turquoise/green peacock tattoo over my chest, shoulder, and back - when I apply frozen peach to it, the shimmer goes from pink and purple to a more cobalt blue/indigo/purple shimmer and it's completely gorgeous. I'm happier than I thought I would be, it makes my tattoos look AMAZING.

Super pretty!
Before purchasing, I saw that some people found the highlight too watery so they didn't really like it. But for me, I understand why it is so watery. It's because it can be easier to be built up on powder and intensify the blindness by layering. This peachy pinky tone with purple and pink glitters is really flattering and dreamy to me. I didn't know that I would like it so-so much! Highly recommend!

Packaging is amazing product is good BUT... I wish for more colors!
frozen peach liquid frost- I wish that it was actually peach, I feel like it's more like a pinky purple color! Packaging is amazing and I would like to try more shades ....definitely not the best liquid highlight I have tried but definitely the pretiest!!!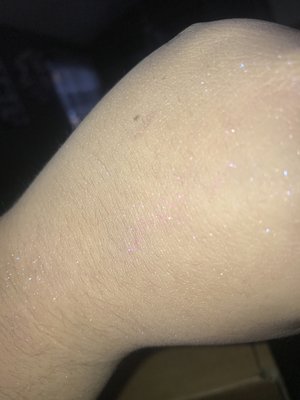 I'm a huge fan of Jeffree Star, but am so disappointed in this product! It's so glittery, the packaging feels cheap and incredibly light like there isn't a lot of product ( I understand how much product is given is listed) . The formula is really thin. (Photo is a swatch on my hand)

This is BLINDING!!!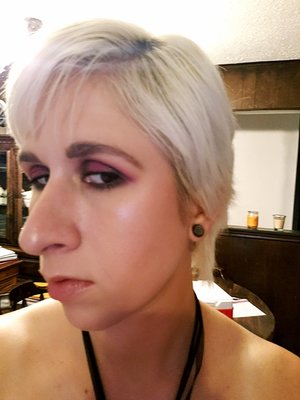 I Got frozen peach and it's PERFECT on my skin. In a light peachy nuetral with a pink-peachy undertone and it's perfect. I would buy again and again and it's amazing with lotion and foundation. It didn't take my foundation off. I used a damp sponge and my fingers to blend. In the pic attached you can see the Pink glow is the best
---