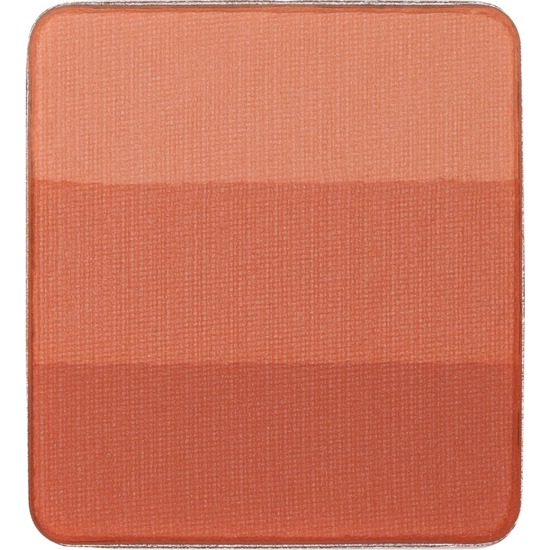 Rollover image to zoom
Reviews

love the concept
I'm kinda a fan of ingot as with all lines we have hits and misses. Of everything ingot offers these rainbow shadow are my favorite, same shade 3 different finishes love it. These are super pigmented and do not crease I often only use one and make a whole look from it, it's fun and I love the color selection. I gave this only 4 stars because I absolutely hate the # concept and when I go to ingot here in Vegas I can't remember which ones I already have, I'm much better when the colors are named (:

Matte shades are lovely but powdery. Review of 102, 107, 115, 124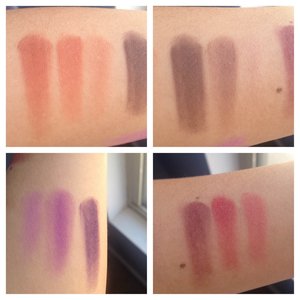 For reference, I am medium-tan (approx. NC30) with warm yellow undertones. I have normal-dry eyelids. Swatches were without primer.
My biggest gripe with these is that the pure matte ones (102, 107, 115) kick up a lot of powder in the pan. 124 does not, presumably because it contains more binder to keep the glitter in the shadow. You basically have to dip your brush into the pan and NOT MOVE IT at all or else you get eyeshadow everywhere. The shadows are so soft, softer than the matte shades by a certain other mid-range brand known for buttery mattes.
However, I only deducted half a star because everything else about these is phenomenal! The benefit of being so soft is that they are not patchy on the eyelids and blend like a dream. They are true to pan for the most part, with the darker shades needing to be built up a bit. Here are my thoughts on each individual pan:
102: The lightest shade works as an orangey transition shade for me for very very warm looks. The middle shade is true orange, the darkest shade is more of a burnt brownish orange. All 3 are very pigmented, swatch well, blend well. This one is my favorite of the 4 that I got.
107: Medium neutral browns. The lightest shade almost matches my skin tone (I am too yellow so it looks pinkish on me). Middle shade is a great crease shade. Darkest brown needs to be built up but is still smooth, not chalky.
115: Lovely purples! The darkest one does not swatch well (as you can see) and looks patchy on my arm. It applies much better with a brush. Great shade for deepening the crease.
124: This one has silver sparkles throughout the entire pan. I was hoping the darkest shade would be a vampy blood red but it's more of a dark reddish brown. All 3 shades had great color payoff but most of the glitter was lost after blending. The glitter sticks much better over a primer or sticky cream base.

VERY PRETTY COLORS AND I LOVE TO EXPERIMENT WITH THEM ALL! YOU HAVE TO BUY THIS IF YOU DON'T ALREADY OWN IT. LOVE THE VARIETY OF COLOR. EVERYDAY I AM PUTTING COLORS TOGETHER THAT I DIDNT THINK WOULD COLLIDE.
---