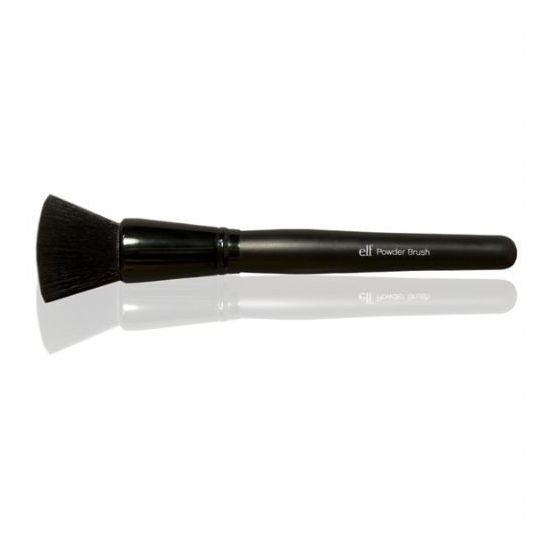 Rollover image to zoom
Reviews

Soo soft
In love with this new elf powder brush from their studio line, its soooo soft and such a great size would totally purchase again! I think ill get another cuz I think I heard its also great for apply foundation, correct me if I'm wrong. But girls this is must for your collection! Oh and its 3 freakinn bucks! Awsome right?(:

Great Brush!!
I use this everyday to apply my bb cream and I love it ! The brissles are very soft and I have had it for about 2 months now and it hasn't shredded at all! I love it and it doesn't leave streaks on your face. It's blends everything in very well and is great quality for only 3 dollars. My favorite brush for bb cream/foundation application

I love this brush! I use it for all my dry, powder products. I use it every day for my face powder. It is an all-over versatile brush because it can get into all the nooks and crannies in my face! I like using it along the T-line on my face, because it's a big fluffy brush and it covers a wide area.

THREE BUCKS?
For the price this brush has surprised me. I was thinking of buying a high end brush to stipple my foundation but didn't feel the need to when I got this product over a year ago. I now have two so when one is getting dirty I'll use the clean one and rotate it because I can't apply my foundation without this guy, It's an awesome investment.
---