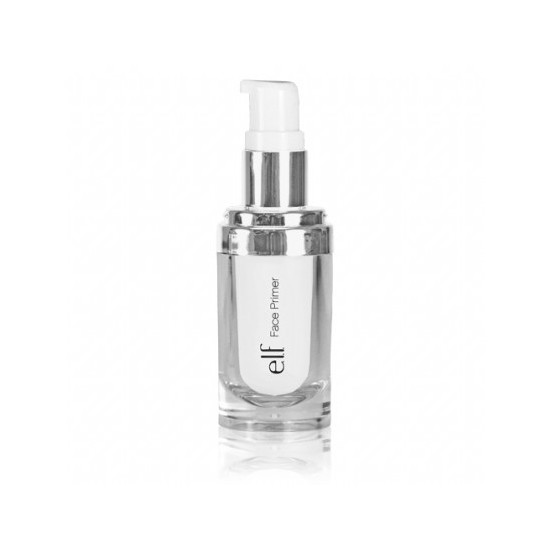 Rollover image to zoom
Reviews

Lovely :)
I was scared that this would be a miss but I'm quite happy with it. It's affordable compared to others. The plastic container does not bother me at all. It is unscented and does not irritate my skin (no breakouts, too). It does not leave a heavy feeling on my face after application despite looking like gel.
The product does slightly blurs my pores and blemishes; slightly helping my skin to be a smoother canvas. Can't say if it really helps prolong and enhance the color of makeup but I like it since it is a good makeup base. A little bit goes a long way. I have oily skin but this primer does not cause oiliness (because I use Milk of Magnesia first then apply this so I know).

This is a pretty good primer for 6 bucks, but I'm not in love with it. It mattifies your face when applied, but I didn't notice any oil control throughout the day. It does minimize pores and smooth skin. I think it extends the wear of foundation a bit but not massively so. It goes on clear so you get no color benefits. It feels pretty good on the skin. Honestly it's just kind of an average product.

Awesome, but breaks me out.
I've been using this for about a week now and love it so much! This primer disappears as I put it on and smooths out my skin. A coworker even complimented my skin and asked what had changed ahaha. It keeps my face makeup looking fresh all day, and even kept my powder and blush on through one of those horizontal rains. But... BUT~ This primer gave me acne. It's the only part of my skincare routine that's changed for a month or so, and my face has broke out quite a bit since I started using it. It's such a shame. :/ I highly recommend this primer... if you don't have acne-prone skin.

I have oily skin and I totally recommend it
I bought this product because it was the cheaper one (it was this or smashbox). First the pump only gave my air so I opened it and the product looks like Vaseline, so I give it a few more tries and now it come out just nicely. It's a very dense product and it's a little harder to make it go thought the tube of the pump the first time. It feels really incredible in my skin when I put it with my fingers. It's like velvet! not oily texture at all. Not a single spot of shine! I use half a pump because its super effective, smooth and it spreads out a lot to apply on the entire face.
The packaging it's not the best for this kind of silicone cream texture product. I know that when the pump don't throw more product I will have to open it and get the remains out with a bush o something like that. But for the price I totally will buy it again. It help me a lot with my daily make up and I totally recommend it.

Does the job.
This primer is a very good value. I apply it with a foundation brush only on my T-Zone and apples of my cheeks. It really does make my foundation or powder applications look much smoother.
The packaging however is a major disappointment. I was only able to use the pump one time before I had to un-screw the lid and scoop out the product. Due to the opaque container, you can't tell how much product is in the bottle.
As much as I do like the primer, I will not re-purchase unless the packaging is changed.

Mary Anne M.
Jul 05, 2012
Non-Greasy, Clear Gel Great for Oily Skin
I used this at the same time as I was using the more expensive Victoria's Secret VS PRO Airbrush FX Face Primer. The packaging between the two was largely the same, except in VS PRO's, you could see how much primer you have left, whereas the jar for e.l.f.'s was opaque so you had to guess how much product you had remaining. I knocked down my rating for the latter as well because the pump for e.l.f.'s primer actually broke off after about 2 weeks of use, so I had to keep scooping primer out of the bottle using a cotton swab.
Despite the packaging fluke (which I hope is all it was), this face primer is actually really nice on the skin, especially those who may have oily areas. I usually warm it by rubbing it between both my hands briefly and then patting it all over my face. This primer is lightweight and is in a clear gel formula, so after it's spread, it feels like nothing at all, hardly leaves a greasy feeling, and doesn't give a white or cool cast like NYX HD Studio Photogenic Primer does. If you need color correction, this won't do, but if you only need a lightweight primer that won't contribute to excess sebum, this is a very affordable choice.

I hate hate hate the packaging to this product! First off the pump didn't work & I had to scoop out the primer with a spatula, I don't know if it's just me but, I felt as if the product was expired! The consistency was like thicker than lotion & it felt really greasy on my skin... it was just a mess, anyways it's only 6 bucks so I'm probably gonna buy another one cuz' I feel maybe I got a defective one which i hope... I even read reviews & watched youtube demos & everyone seemed to love it.

No Problem
It doesn't make my skin feel oily and I don't need to apply a lot of it, so it's long lasting and for $6 this is something I can't pass up. The only problem I have with this primer is that sometimes I have to unscrew the top to get the product out because the bottle is a little iffy when it comes to getting the product out. Other than that, buy this product.

Comparable to Smashbox Photo Finish Primer - $30 cheaper!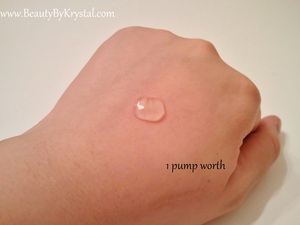 I've been using the ELF Studio Mineral Infused Face Primer for about a year now, I also have a backup in my kit to use on clients as well. For only $6, this primer is fantastic! When I first started using it, it instantly reminded me of the Smashbox Photo Finish Foundation Primer, $36.00. I had a mini of the Smashbox primer a while back, so when I started using the ELF primer I knew I had to do a review on it eventually. I think it's amazing that the ELF primer is such a close dupe for the Smashbox primer that has been getting a lot of love on beauty blogs and YouTube, and it's only a fraction of the price! Word of advice, when you first purchase this primer, shake it up really well. When I first used it, I pumped out an oily substance, so after shaking it up, it's been a clear gel substance ever since. It has a light, clean scent but it doesn't last all day, so you don't need to worry about smelling like primer for hours. I have combination skin (oilier areas on my forehead, nose and chin, and dryer areas on my temples and cheeks) and this primer doesn't create more shine or oils. I has silica in it, so it applies very smooth and keeps your skin smooth all day.
---