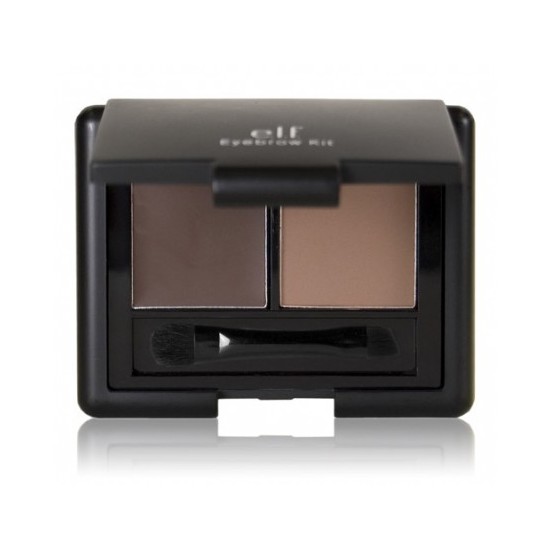 Rollover image to zoom
Reviews

Alexandra M.
Sep 29, 2014
Best brows for your buck
For $3 you can't really beat this brow kit. It works better than most I've tried. I think it is basically equal in quality to Benefit Brow Zing which is obviously pricier!
I have sparse, semi-light brows and this is perfect for giving them a bit of oomph. Very buildable if you want a more dramatic look.

Autumn Hope F.
Mar 08, 2014
Great for a natural look :)
I love this product, it's great for a natural brow look. Definitely not for dramatic brows, though! Amazing deal, as well. Also, this is a perfect dupe for Benefit's brow kit, plus it's cruelty free.

A Bit Iffy
This was first brow product that I purchased over a year ago. I used to swear by it and recommend it to all my friends who were just getting into serious brow upkeep. Lately, it seems like the wax doesn't last at all. I always used it to trace the underline of my brows but it just seems to be very smudgy and smear-y. I still use the powder. About to upgrade from this product to MAC Fluidline in Dipdown.

Might be doing this wrong?
In the past few months I've been paying attention to brows and trying out a ton of products. I checked the reviews on here and this product tested positive. Plus the packaging is cute- although smaller than I thought, and its cheap! But, this didn't do much for me the few times I tried it out. The gel seemed clear, barely tinted on my brows, and the powder was so chalky and non pigmented. In flash photography I could see it tinting my brows, but applying it felt like nothing was going on. Its too cute and cheap not to use, so I'll probably fiddle around with it in my free time, combining it with other fave brow products.
My fave brow combos are using shadows from the Lorac Pro and theBalm's 'Nude 'Tude e.s. palettes to create thick, ombree brows, and using my Ardel brow sculpting gel and Sorme eye brow pencil together. Those combos work great for me, so its not a biggie this didn't work. There's a definite possibility I will like it later, but it didn't amaze me initially!

Camille Karla C.
Feb 18, 2013
affordable! good for everyday use
For starters, I like how it's easy to apply but the brush needs some improvement, i used a different brush when applying it cause the brush is a bit too short for my fingers. But I love how natural it is that's great for that sheer look. I wouldn't recommend it though if you're going towards the heavy strong eyebrow look, it has light coverage and is not bulidable (for me).
---