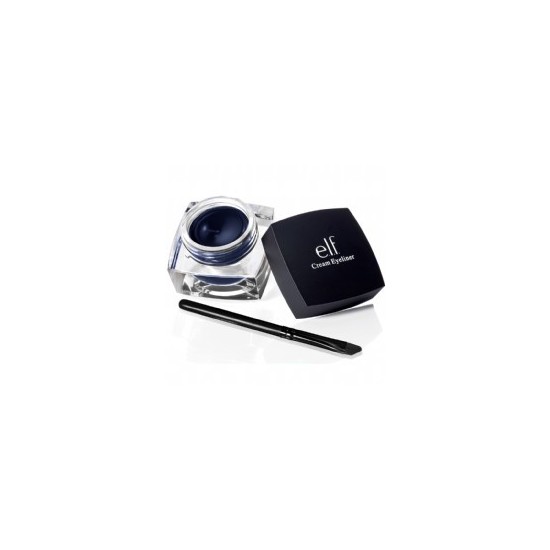 Rollover image to zoom
Reviews

Great price, great product
I'm a huge fan of e.l.f., always will be. This stuff is pretty good! I usually don't have time to go all out with my make-up, but when I do, I use this stuff. It glides on smooth and doesn't smudge too easy, so it lasts all day! I also like the brush it comes with, because for some strange reason it's harder than ever to find an angled brush in this area. Great for the winged eye look!

I love this eyeliner, the brush was disposed of though. I mean for a dollar or three, I'm not concerned the brush sucks. but I used elf's highlighter to prime my lids, and the product lasted all through work, went on great, and was very well pigmented!
Idk if it was just mine because alot of you liked it but mine dried out within almost two weeks of having it. I take really good care of my makeup, i covered it tight like im suppose to and everything... idk i'll probably buy it again and give it another shot. I actually really liked it before it got messed up.

So great!
These eyeliners are great! Can't beat the price, and the colours are intense. I love the little brush that comes with them as well. Most brushes that come with products I end up throwing out, but I kept all of the ones that came with the eyeliners I bought!
These are easy to store because they are in square jars. I bought every colour, and the only one that disappointed me was the white one because the one I got was completely dried out.
I definitely recommend these though!
thedailyswatch.blogspot.com/

Smudge smudge smudge
It is a cream eyeliner, but still! If it smudges, it smudges.
I used this for a long time but I just couldnt stay with it! Maybe if I still had some SheLaq, but I don't. I mean, when I run out of my MAC Paint pot (yes I'm aware that's a whole dif product since it's gel *oOoOooO*), I guess I'll go back to this — BUT I am not going to be purchasing this again. It's kind of just a back up, I guess.
---