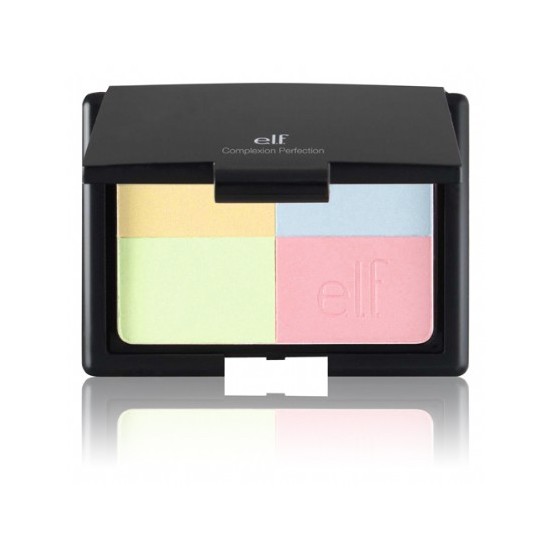 Rollover image to zoom
Reviews

Great powder for every skintone!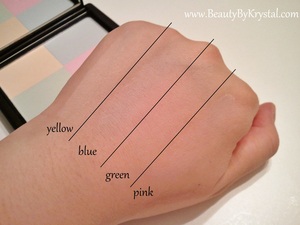 I first bought this powder about a year ago for my professional makeup kit. At the time I hadn't heard or read any reviews on it, so I didn't exactly know what to expect from it. I soon found out that it's a really good powder to have in your collection. Mostly I have used this to set makeup; liquid foundation, mineral foundation, tinted moisturizer, concealer. I believe it does a great job at correcting and setting makeup, although if you use it alone it won't really do much (other than make your skin look a little powdery). You can either use the colored powders individually on specific areas that need correcting, or you can swirl your powder brush and use all four shades combined to have an overall, evened-out coverage. On days when I only wear tinted moisturizer and concealer, I will dust the 4-shade-combo all over my face and be on my way. Yes, it can come off powdery, but if you use a little at a time, you won't pick up as much powder and you can buff it into the skin much easier. This can be layered as well; apply one layer, let it set in, then apply another layer, etc. I would recommend this to everyone, because we all have uneven skin tones and areas that need a little more attention than others - this product is perfect for getting that natural look we all strive to achieve.
Reading the reviews I have no idea what people are talking about! They must be putting alot of product on their brush or something. Thats the only way you can get a chalkey finish is by putting too much.This product is not made for a complete heavy coverage, it is a powder. For the price, you do get what you pay for. Its not a miracle worker, but it helps.

Miss
Maybe this product is made for people with lighter skin, it just made me look chalky. Definitely not a good product, does nothing good for the complexion. I definitely had high expectations because most ELF products are great, but this was definitely a miss.

Adore this!
I LOVE this product - it was so cheap and works so well. Its a great finishing powder, love the matte finish it gives me, and once you've swirled all the colours together with a big fluffy brush - it really helps correct my skin tone, even after putting on foundation. It evens me out even more, makes me look even more flawless. Definitely going to be rebuying this!

I like this product but dont love it. I will keep using this product but probably wont repurchase.
-I was confused at the tag 'complexion perfection' as it didnt do anything to my complexion. But i use this to set my foundation and concealer. -Its on the lighter side and im already quite light so i dont know how it would work for those who are darker than me. -Its huge and for only $3 i might be tempted to repurchase if im out of my setting loose powder. -Its pretty (??) i like the colors. I have to admit that its my first reason to purchase this. -It has a huge mirror so you could bring this around to touch up. -Ive been using it for several months everyday but havent touched the pan yet. -it doesnt help with redness though.

Good to matte, bad to layer
It's actually pretty good if you only if dust off your brush after taking some product, minimizing on the amount on your face. If too much goes on, it becomes cakey and it'll look horrible. I'll finish mine up and probably never get it again.

not a fan
This product looked like it would really work well to just give an overall even look to the face but as well be translucent, but it wasn't either! I put the product on my face and it was very chalky and made me look dry and caky. I had more of a white look than what the product says it will do. I defently was not more awake looking but ghostly instead! I won't be grabbing this again. I am not saying all E.L.F. products are bad but this one wasn't one of the good ones!

Powdery hot mess
Blah.. I hated this! This is supposed to balance your complexion, but all it did was make me look like a vampire. None of the colors have any pigment so they just look like white, chalky, powder. If I was a lighter skintone the only thing I could see myself doing with this is using it as a setting powder.
I love other e.l.f. products, but this was a total miss for me! :-(
---