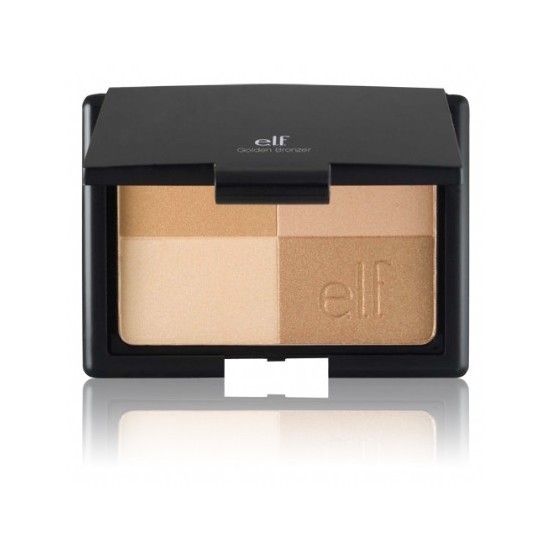 Rollover image to zoom
Reviews

didn't really have any color pay off! it's very very hard to get the bronzer (or really any part of the palette) to show up on my face! (and I'm pretty pale) I mean, if you were to go over it multiple times you would get some color, but I say it's not worth the hassle! but I have heard good things about elf's other bronzer/blush duo, so I'll probably be trying that out soon!

Definitely a hit. I love this for travelling since it has a bronzer and you can use the lightest color for hightlighting plus you get a large mirror. I love the packaging and the product is amazing. I like to use this after I've contoured with a matte brown to warm up my face and give it a sun kissed glow. Usually I'm not a fan of shimmery bronzers but this one is hands down one of my favorites.

Pretty and affordable
For £3.50, this product is great! Great contouring browns and cheek colour pink and a pretty golden highlight! All colours at shimmery. Use sparingly because the browns are very pigmented but gives a nice glow to my skin.
---