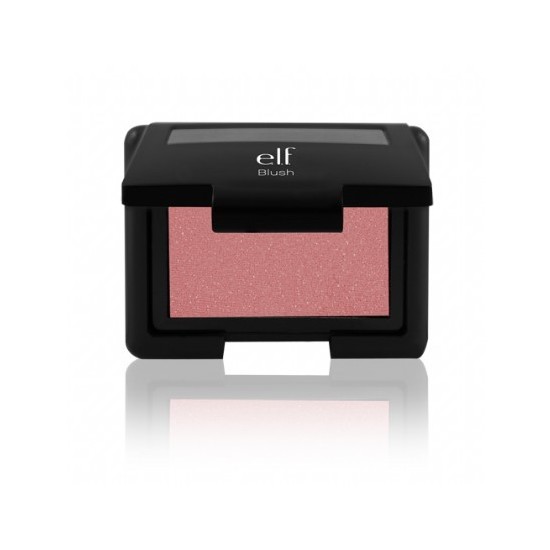 Rollover image to zoom
Reviews

love love love!!
The reason why the lighter ones don't really show up on the skin is because they're kind of a highlight more than a blush. I use peachy keen as a highlight for a natural sunny glow. I'm fair to medium skin tone & the colors work great on me and appear on my face & no I don't have to pack on the product, a little goes a long way. These blushes are very pigmented & last me a long time. My favorite is tickled pink I love that it gives me such a natural rosey look to my cheeks. I have to say that these blushes can be compared to Nars blushes and are definitely a cheaper alternative.

Love it!
I would LOVE this product if I'd gotten the right colour. Tickled pink was a bit too light and blue-toned for me, and while I can pull it off it's not my taste specifically. However, I will give it 4.5 stars because it is so pigmented, the packaging is SO nice, and the colour range is very good. My only issue would be the staying power, but for £3.50 I can't really complain :)

This is a super pigmented blush, and for only 3.00 you really cant go wrong. However, these blushes do have a fair bit of glitter in them, which you cant really see in the pictures. It lasts a longtime (almost all day). I have this blush in Tickled Pink and Candid Coral, and Candid Coral give a very natural glow. Tickled Pink is more of a pink.

Sharmaine D.
Sep 10, 2011
affordable and goes on beautifully
For $3, this product is brilliant. It's pigmented and gives such a beautiful flush of colour to the face. It makes you look rosy, but not cakey. it gives u a really nice healthy glow to the skin and its not very shimmery so you can't overdo it. the only thing is though, you have to put a bit on to give you a more noticeable colour, but other than that, it's reallly great!
---