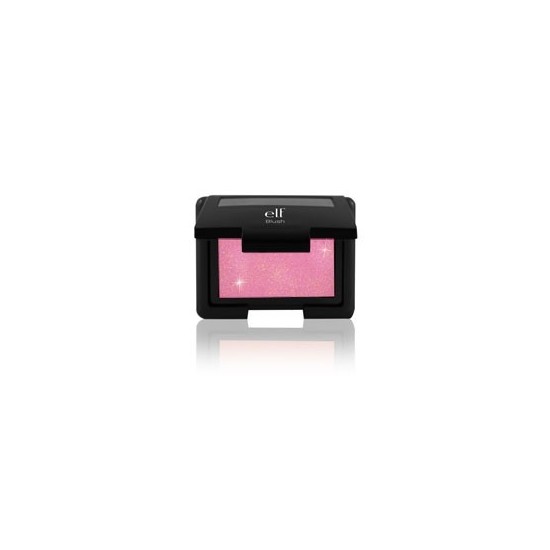 Rollover image to zoom
Reviews
WOW, JUST WOW
Another product that I purchased during the 50% off sale was this blush. I did a quick finger swatch. Flash did not pick up colour truthfully as much as I had hopped. http://yfrog.com/obmgehj:tw1 (third finger)
I am a fan when it comes to blushes and I am picky when it comes to them. This blush is super pigmented and transfers onto your blush brush wonderfully. I do not find it too chalky but a lot of product does pick up on the brush quickly, so be generous when applying.
I love the shimmer in the blush and I am 100% impressed with the product. Not only was the price amazing but I am glad that the product delivered above and beyond my expectations.
I will be purchasing more elf blushes in the future. Packaging is also very sleek and has a small mirror inside.
: )
Happily Surprised.
This was my first order with e.l.f. and at three dollars per blush, I ordered them all. I was more than surprised at how highly pigmented each color is and how smoothly they apply to skin. My favorite swatch is the "Fuschia Fusion". It is a bit glittery, but the perfect amount for some occasions. The "Candid Coral" swatch has a great glow. It is not too bronzy, like a lot of gold products. My third favorite is the "Gotta Glow". I use this as a highlighter on lighter olive skin tones. I would highly recommend these blushes to anyone, especially for the price.

Amazing! ...Nars did you say? :P
they are so like Nars Blushes, just a little more powdery and shimmery but the one thing i love is...a bright hot pink MATTE blush...now thats hard to find so pleased with this they are super majorly uber pigmented so a light hand is needed

To much glitter >.<
I wanted to try a bright pink, so i picked up this one. its highly pigmented and silky applys great but i wish that there wasnt so much glitterrrrrr and its not like fine sparkle its straight up glitter -_-. so if you dont like glitter i say pass on this one.
---