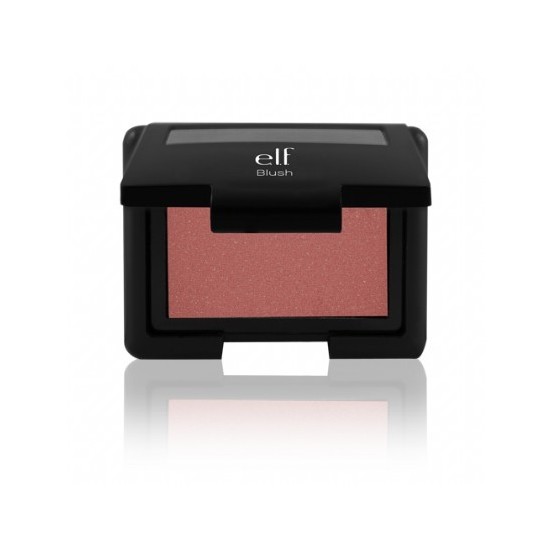 Rollover image to zoom
Reviews

Wonderful Pigments
This product has AWESOME pigmentation! But be careful, you only need a little bit to get some good color on your face. You don't have to continuously build the product on the brush like you would with a low-quality blush. For $3, this is an incredible value. The packaging is nice and sleek too, it resembles the NARS blush to me. I love love their colors, I want them to come out with new ones!

I have been using this product for at least 3-4 monthes, and i do not understand that i have been living without this before. I loove how my cheeks loooks, after the application and i sometime use this as my bronzer.. Overall this product is the best blushes from the elf product line if you ask my ;)

Pretty Good!
Their blushes are SUPER pigmented. The slightest dab and there is too much product on the brush. You only use the smallest amount on each cheek. Paired with how cheap it is...super great buy. I just wish they weren't so shimmery.
I also got Gotta Glow and I didn't like that one as much. As a highlight, it's too chunky. Also, for my skin tone, it is too golden. But it is great along the cupids bow.
---