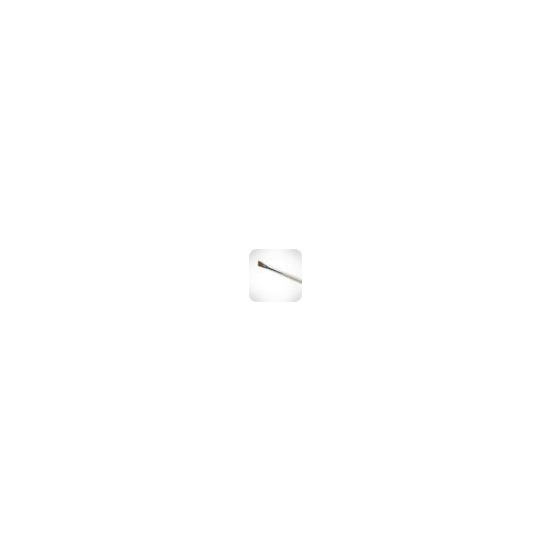 Rollover image to zoom
Reviews

Love this Brush!
This is one of my favorite eye brushes of all time! I love how i can use this for my crease for more definition to my eyeshadows and it's great for applying the brow highlight. I love using this brush for under my brows because it is so easy to use. I have a couple of these brushes and think it's a great investment. It's always been soft for my eyes and i don't remember it ever shedding. Overall, I would recommend this product and hope you guys will give it a shot.

I love this brush. It's so versatile. It fits in the crease, you can blend with it, you can add shadow to the lower lash line, lids, brow bone, and you can even use the pointy end and add shadow to the tear duct.
http://www.beautylish.com/v/rmgirx/glorys-gotta-get-elf-eye-defining-brush

A must
This brush is cheap and good quality. I use this brush for my crease and I find that the angle is perfect for creating the outter V when I use eyeshadow. This brush is soft, does not shed when you wash it and it holds it shape. It also dries fast too. I would definately recommend this

My favourite makeup brush, without a doubt!!
I use this brush every time I apply eyeshadow without fail. It is a very nice quality brush and for the price you really can't go wrong! I have faith this brush will last me a long, long time, because after easily hundreds of uses and tons of washes over a year later, it's still as good as new!

Very multiuse brush ! a must have ! :)
I have this brush and i love it , i can use it for shaping and coloring my eye brows and for helping me shape a sharp smokey eye . its angled shape is very helpful to create a perfect look :) i bought mine in target for only $1 ! and if i go back and they have in stock ill definitely grab another for just in case !
#TEAMELF

Sojourner W.
Oct 30, 2011
One of MyTop 5 Fav e.l.f Products!
This brush is a miracle for a dollar. I think this is one of the best products e.l.f has ever created! I use this brush everyday for my outer-v and even my crease. The angled chape makes it so versatile and I even use it to dust color under my lash-line. It is the perfect brush for those makeup techniques! The brush is so soft and when I thought I lost it, I immediately went out and bought another; I can't live without it! I can't imagine using a better brush at a better price!
Pros: - Price - Quality (bristle-wise) - Shape - Texture
Cons: - Sometimes I feel the stick end will break on me!
xoxo Sojo
http://www.thesojochronicles.blogspot.com

KrizzTina M.
Jun 16, 2011
i love this brush!
this is my first ELF brush and i use it almost every time i do my makeup. its really soft and i prefer to use it as my highlighting brush because it doesnt pick up too much of the pigment on its own. but its a great for tapping on the lid... :D
---