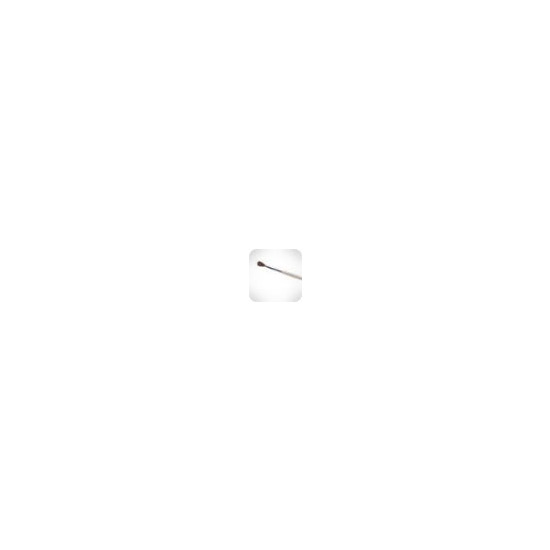 Rollover image to zoom
Reviews

Wonderful!!!
Love Love Love it for $1 you cannot pass it up i bought mine from target and loved it so much that i went back and bought 2 more Its soft and has a good density for really blending out colors and helps in creating the perfect smokey look, i would reccomend this brush to anyone looking for an alternative to more expensive brands. XOXO

Perfect!
I was in need of blending brushes and figured I'd spend the dollar on these till I had the money to purchase higher-end ones.... well, I don't need to! The E.L.F. Blending Eye Brush is perfect! While it's only a tad scratchy at first, after a few washes it's soft as any other and blends shadows like a dream! Some of the ones I purchased had hairs longer than the others, but for $1, I don't expect them to be perfect. It doesn't affect the quality/performance of the brush and I haven't had any problems with shedding, bleeding or loose ferrules.
If you need/want a blending brush and don't wish to spend a lot of money, this is the brush for you!

Great Eye Brush
Loving this brush as an eyeshadow brush. I use this brush for my crease and it works really well. Sometimes I am able to blend out my eyeshadows with this brush and sometimes I just can't but its not the brush's fault and more of mine because i prefer using a different brush. I have about 3 of these and it's a good brush to add to your collection. Overall, I would recommend this brush to everyone to try out.

Works great!
Initally when I bought this brush I just kept it laying around in my brush roll. Since then I've actually really liked using this brush. I find that it's is great for blending out the harsh lines of the crease and the outter V. This brush is quite full, and really soft. I love the shape of it, it gives me great control when blending eyeshadow. Sometimes I also use this to apply highlighter on my brow bone, which it does a great job. I would highly recommend this brush!
---