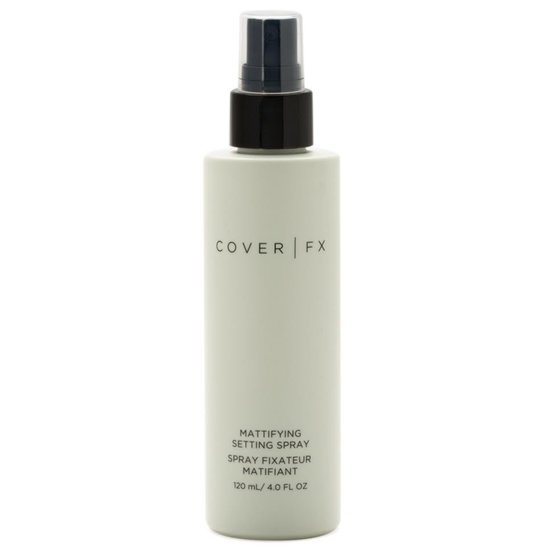 Rollover image to zoom
Reviews
Kept my makeup flawless for 11 hours of my 12 hour shift!
So I was looking for something that would help make my makeup last the full 12 hour distance. And 11 of those hours I wa flawless, became shiny in the last hour. Which in all honesty is pretty darn impressive. I love that it doesn't dry out my skin or alter my makeup. Overall, it's pretty freaking good!

Nice setting spray but no impressing mattifying quality
Setting spray is so individual so maybe you'll get a mini / travel version if you're curious about that spray – that's what I did.
It sets the make up nicely but I prefer the sprays on the Urban Decay / Skindinavia products (softer). I tested the spray against the Quick Fix by Urban Decay (technically a primer spray but it was sold to me as a setting spray and I love it as both): covered one half of my face and sprayed the product on that side and vice versa. At the end of the day, there was actually no difference. When I stood very, very closely to the mirror and really examined my T-zone, the Cover FX did a little bit better. I did the same test with the All Nighter by Urban Decay and they showed the same result. The mattifying result is not worth changing products for me. Longevity of the make up with this spray is basically the same as with the Urban Decay ones.
I only give it 3 stars because it does not have a real mattifying effect on me (which was what I expected mainly from this product) and because the spray (at least on the mini / travel version) sometimes left drops of the product on my skin what I don't want.
Make-up lasts all day without alcohol or drying
Because I have such sensitive skin, anything with alcohol (the "bad" kind) is a hard, HARD no. I've used all kinds of setting sprays and by far this is the best one. My make up lasts all day, takes away the powder-ness and it never dries me or irritates my skin. I only wish the nozzle was finer (like their illuminizing one, but that one is straight up glitter). It comes hard at ya, so keep it away from your face when spraying. Its a fabulous setting spray and it has easily replaced UD one.

Matte Finish But Not Too Matte
This spray helps along side my primer and helps seal the deal on my face for the day. My make up does not budge. I can tell that the amount of oil that I would normally have on my face at the end of the day, is decreased.
---