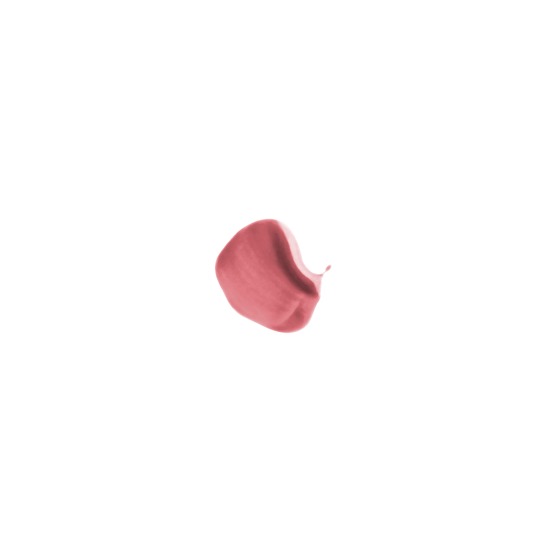 Rollover image to zoom
Reviews

A genre-bending lippie!
I was skeptical. I have a drawer of glosses & lip stuff. This one is unique - it's kind of like (bear with me here..) lip stick color + lip balm healthiness + nice gloss shine. It definitely has good color coverage, it's strong color like lipstick not the "sheen" of color I was expecting. However, the color - while pretty - isn't terribly long lasting. The built-in brush applies extremely smooth, and my lips feel moisturized & softened like when I use an all-natural balm. Furthermore, there's no tack or gloop or stickiness like with traditional "glosses". In fact, I really wouldn't consider this much of a gloss. I was prepared for that porn-star-gloss effect, which thankfully isn't here!
...... Do you see why I'm so confused tho?! gloss! balm! lipstick! it's rad!
only 2 downsides: 1) the tube isn't clear so i have NO idea how much i'm using up & when it'll be gone, and 2) the color doesn't last very long.
aside from that: big love! my mom got this in the most recent clinique gift set & gave it to me. i'm definitely gonna buy one in another color as well :)

Nancy-Lee C.
Jan 01, 2011
not for me
I like the product. It looks good, I received Mango-thon, a 'safe' peachy-brown, from one of their GWP sets. You turn-click the bottom 500 times and thick gloss comes out of a white bristle brush. I like the way it feels but it is a little too thick for me and tends to get a tad gummy over time.
It offers a nice shine and good coverage and feels good rubbing my lips back and forth but I feel like I am pulling my lips apart. And I can't stop thinking... Is it on my teeth?
It is also hard to wipe off. Because it is a little thicker, you should use makeup remover to rid all trace, a dry tissue drags too much.
I'm glad that I received this a GWP - I wanted to try it buy didn't want to buy it. lol. And I won't - I'll stick to old fashioned lipstick!
It looses the 1.5 stars because you can not see into the vessel, therefore you do not know you have run out... till it's all gone and the consistency.

Katharina W.
Jun 26, 2011
not so great
I don't see anything of the color..so very sheer and I don't really feel it on my lips, so I want to apply more and more, cause I'm used to lipgloss. it gives a light shine and looks very naturall, so not really something for me and not really good for the price
---