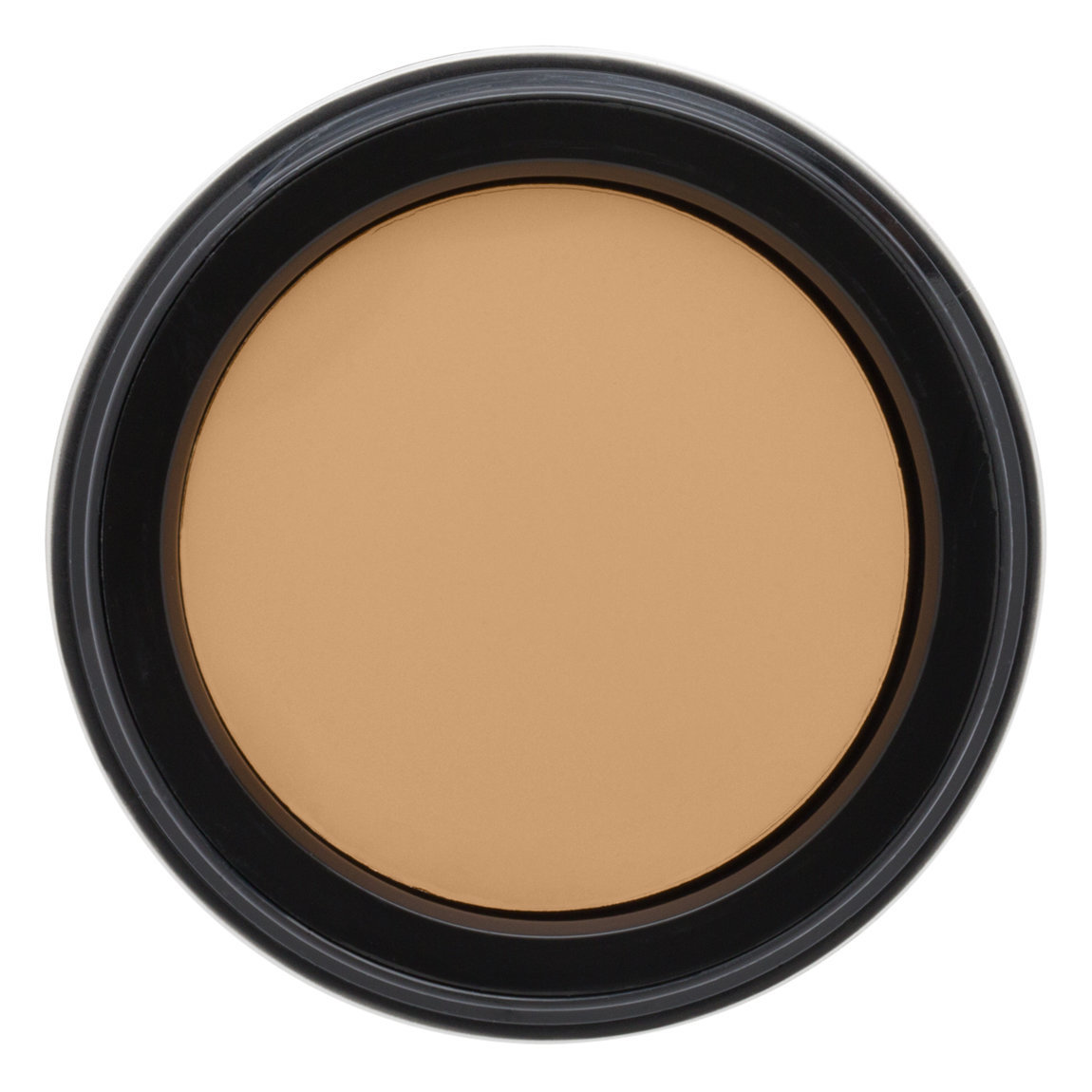 40% Off Benefit Cosmetics
Boi-ing Industrial Strength Full Coverage Cream Concealer
$13.20
Product Description

About Boi-ing Industrial Strength Concealer

It's the Boi-ing that started it all! This stay-put, full coverage cream concealer covers everything from heavy-duty dark circles to blemishes and discoloration.

Why It's Special

Matte finish.
Full coverage.
Cream formula.

How To Use

With a fingertip, lightly dab Boi-ing Industrial Strength Concealer under eyes or onto the face.

Other Details

Ingredients

Shipping & Returns

Free Shipping

Beautylish offers free shipping to the U.S. on all orders $35 and up. For all other orders, we offer $5 flat rate shipping.

Fast Delivery

We ship using FedEx Express (2 business days from order shipment date) and FedEx Ground (3-5 business days from order shipment date).

World-Class Customer Care

Beautylish's team of makeup artists and beauty experts are here to help. If you need assistance in anything from color matching to your perfect skin care regimen, we're here to help.

Phone: 1-877-992-5474

Email: service@beautylish.com

Reviews

I can't stress this enough. The Boiing concealer is just perfect. I have very dark under-eyes, and this product conceals every little imperfection. It looks very natural, and will stay on for soooo long. If i don't want to wear makeup one day, but I still want to cover my dark circles, i apply a dash of this and it will litterally stay on unill I wash it of. For an extra coverage, i would use the Benefit stay flawless powder on top. As for the application, i use my index finger to warm up the product, and i also apply it with my finger.

Louise-Lesley J.

Nov 07, 2010

I feel like I may be one of the few people to knock this down but I just can't for the love of me get this to work for my skin.

I have dry eyes and an oily nose, both where I need a concealer, and I find it hard to find one that fits both. This worked for those blemishes around my chin but it came off so quickly around my nose. (I might have to agree Amanda K. on the reason Benefit came out with the primer!)

I was told it would be moisturising for under my eyes - but even with a primer, heavy moisturiser and applying it lightly - it still went kind of cakey!

Not a good one for my skin!

Great Coverage, longwear, good on skin!

TO READ MY FULL REVIEW VISIT SUNK!SSED BEAUTY BLOG: http://sunkissedbeautyblog.tumblr.com/post/16743231341/benefit-boi-ing-concealer

I originally bought this concealer a year or so ago after I watched one of Kandee Johnson's (http://kandeelandkandeeland.blogspot.com/) makeup tutorials. She is an amazing makeup artist that does a lot of online videos. I have always had trouble with my dark circles and have tried a million and one different fixes. Benefit has a lot of great products and it's no secret that I am a huge fan of their products but all reviews are well deserved. The truth of the matter for anyone with dark circles or under-eye wrinkles is that there is NO makeup that will truly cover it entirely without applying dozens of layers. It's best to find a product that off-sets the veins and circles on your skin. Use peach to offset purples/blacks. Use green to off-set red. That's the biggest reason people fail to find the right matches for their skin.

Now, on to what you're here for! Boi-ing is offered in three shades- Light, Medium, Dark. I use 2 during winter and 3 during summer. This concealer is creamy and off-sets dark circles well. It's not for everyone however... their concealers extend to tan not caramel or ebony skin-tones. I apply concealer 2 after my face lotion and primer (right now I'm trying 'that gal.') This concealer works great for heavy concealing but best as a light cover-up on relatively clear skin to even it. I often apply it around the eyes, nose and chin to cover small blemishes. Then I use a sheer powder to cover. I wish they would make it in bigger containers since I do have to replace it several times a year but that's because I tend to use it more and use foundation less. It's $19 and I find it's worth the money for the length of life. For best results, exfoliate and moisturize DAILY to reduce wrinkles, fine lines, and dry, flakey skin!

PROS: Covers well, good bang for the buck, no breakouts, easy to use, good color match, creamy

CONS: short shelf life for the frequent user, pricey, only a few shade options, doesn't fully cover certain tones in the skin

Not for me!

just went to do the swatch for this concealer and it brought my hand out in a rash, like Eczema when i was a child i have used it on my face before and it fine well the Benefit girls have before and it was fine in store -Anyway- I did like this concealer as it was really creamy and gave really good coverage to cover things i didnt want covered. As it says it is industrial strenght and i agree it works really well you have to use little though or it would cake up so be careful! It comes in a variety of colours, i like Erase Paste much more!

Love it!

I was a little hesitant to buy this because after reading so many reviews not all of them were that great. I've had this for a few days and I love it! I only use this for the dark circles under my eyes and putting this on is literally like I took an eraser and erased my dark circles. Best concealer I've used for dark circles.

Great coverage!

I really love the coverage this concealer gives me, it's really thick so it's best used on blemishes and dark spots instead of under your eyes. The color matches me really well (NC15)-- however I think that a dupe for this is the Sephora concealer in the little pot which is 1/2 the price and gives the same results.