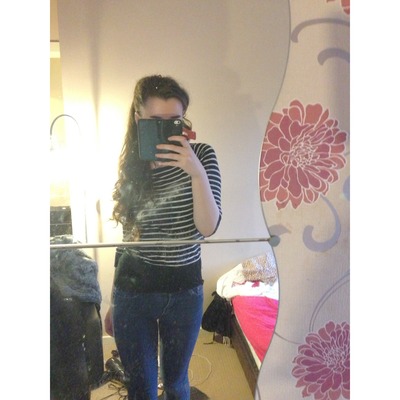 Comments
49 Comments
0 Products Tagged
About Me
Emily. Fifteen from England. I love Philosophy, Science, Art, History and Music. I am leaving High School in less than 10 weeks for my exams. I follow back and if you would like to ask me any questions, please do so.
| | |
| --- | --- |
| Eye Color: | Blue |
| Complexion: | Fair |
| Skin Type: | Oily, Combination |
| Hair Color: | Brown |
| Hair Texture: | Normal |
| Age: | 22 |
FAQ
"How do you get your hair so shiny?" - I honestly do not do anything to my hair at all apart from wash it of course. I use tresemme hair shampoo and conditioner but I sometimes leave them in for longer than normal and I allow my hair to towel dry. Any questions you have about hair etc please feel free to ask as my mum is a hair dresser and I know some tips. Also, don't hesitate to ask me about my make-up on my photos or if you would like my advice or opinion, just ask

"Is your hair natural?" - Yes, all my hair is natural and is my own. I never wear any extensions or wigs etc, it is naturally long. Me and my mum have good hair and nail genes, in which our nails and hair grow so much over a short period of time.